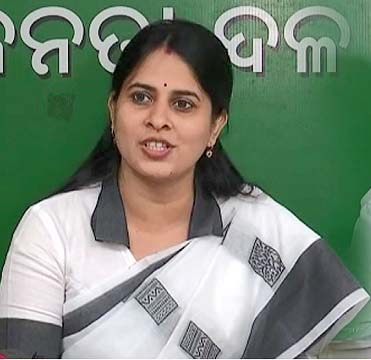 Bhubaneswar : Claiming that State Government's Biju Swasthya Kalyan Yojana (BSKY) is much better than Centre's Ayushman Bharat Yojana, the Governing BJD on Thursday slammed the BJP for demanding implementation of the Central scheme in Odisha.
Addressing a press meet here, BJD spokesperson Shreemayee Mishra said that on a regular basis, Odisha BJP has been harping on how Ayushman Bharat Yojana formally known as Pradhan Mantri Jan Ayushman Yojana is such a better program than the BSKY.
However, yesterday's Union Budget has exposed the Odisha BJP's false propaganda and deception on Ayushman Yojana, she said.
Under the Outlay on major schemes in the Union Budget 2023-24 under serial no. 7 of Core Schemes, the Centre has provided only Rs.7200 crores towards Ayushman Bharat yojana.
"When we take into consideration India's 28 States and 8 Union Territories, per State/UT it comes to around Rs. 200 crores per annum for Ayushman Yojana," Shrimati Mishra said.
On the other hand, the BJD Government led by Chief Minister Naveen Patnaik spends about Rs. 6000 crores under the BSKY which is on average about Rs. 200 crores per district per year in Odisha.
It means, Rs 200 crores of Ayushman by Centre per year would only cover one district of Odisha. Where would the rest 29 districts of Odisha go? Searching for the empty promises and false narrative of Odisha BJP on Ayushman? she asked.
The BJD leader further asked, "What relief will the people of Odisha get? Will Odisha BJP leaders have the courage to reply? They won't, and they can't."
The CM is committed to provide comprehensive healthcare to the people of Odisha as compared to the false propaganda of the Odisha BJP, she added.
Another BJD leader Gautam Buddha Das said a woman can only avail treatment for 5 lakhs under Ayushman Bharat while she can avail it upto Rs.10 lakhs under State scheme.
It seems Odisha BJP leaders want Odisha's Nari-Shakti not to benefit from Rs.10 lakhs of BSKY rather half of it at 5 lakhs in Ayushman, just for their selfish political interests, he said.
Giving another example of organ transplants,under Ayushman Bharat, a patient requiring organ transplant cannot exceed the limit of Rs 5 lakhs but in BSKY, the beneficiary can benefit far exceeding the Rs 5 lakhs limit.
"Even after this if the Odisha BJP leaders haven't been able to understand the difference between Ayushman and BSKY and the benefits of BSKY far superseding Ayushman, we will be very happy to explain to them till they are able to understand," said Mishra.
The BJD leaders urged the Odisha BJP leaders to stop misleading people.