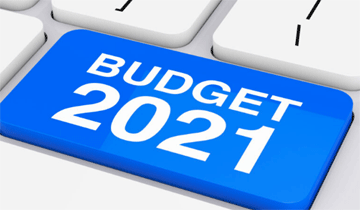 Bhubaneswar: Annual Budget -2021-22 for Odisha is likely to see steep rise in allocation in MSME, Health, Sports and Tourism as well as Infrastructure Sector.
Minister Finance Niranjan Pujari will place Budget proposal on 22 February in Odisha Legislative Assembly, which begins Budget Session from 18 February.
With senior officials engaged in final touch up for the State's Annual Budget-2021-22, looking at the Chief Minister Naveen Patnaik's thrust on activities in COVID Pandemic Situation, it seems these crucial sectors, which will be of much help for generation more jobs is likely to get top most priority.
The Pandemic had greatly impacted the MSME sector, along with all other industries, leading to the shutdown of several businesses and loss of employment.
The prevailing challenge of liquidity and access to loans for small business owners and MSMEs, clubbed with the challenge of lockdown, put a huge question mark on their survival.
While the Union Government allocated Rs.15,700 Crore for MSME Sector, in 2021-22 Annual Budget, more than double the allocation during 2020-21, similarly State Government is likely to hike the allocation level by more than 80 Percent in Coming Fiscal as compared to Current Fiscal, feel officials.
Recently the State Government in its bid to strengthen the MSME Sector, had extended financial incentives to 278 units during the Current Fiscal.
So a total number of units getting incentives increased to 639 since April this year. The total amount of incentive has touched Rs 69.99 crore, official sources said.
Secondly, COVID-19 Pandemic impacted lives of the entire state and it came to fore the weakness of the Health Care Facilities in the State.
In fact Odisha has been facing severe shortage of Health Care professionals.
Fifteenth Finance Commission(FFC) in its' State Report has pointed out that there are more than 83 Percent shortfall of specialists in Community health Centers against the sanctioned posts.
Similarly more than 30 Percent vacancies in Primary Health Centers (PHC)s and Odisha needs robust initiatives to improve key health indicators, which are inferior to the National Average, Report reveals.
Under this backdrop, Odisha Government will be pumping more funds to the Health Care Sector, adding nearly 20 Percent hike is likely as compared to Fiscal 2020-21, officials admit.
Allocation in Sports is likely to see quantum jump with 2023 World Cup Hockey to be organized at Bhubaneswar and Rourkela in Odisha.
While Sundargarh is likely to get huge funding for World Class Hockey Stadium and other facilities of International Standard, all the Districts will get more funding for setting up State Of The Art Stadiums, and other facilities.
This is planned in a big way to make Odisha as Sporting Hub and to channelize the youth and their energy in a positive direction, said a senior official.
COVID-19 Pandemic has badly hit the Tourism Sector and Hospitality Industry faced huge set back.
As the Tourism Sector is opening up, Odisha gears up to develop 'Destination Tourism' by pumping large chunk of funds for development of facilities and infrastructure in and around selected Destinations.
So Tourism Sector will see big hike in allocation, so that quality infrastructure will be in place and when State opens up for tourists, there will be world class facilities waiting for them, said an official.
Similarly Infrastructure Sector like highways, roads, buildings, irrigation, urban development infra and others will receive big boost and there will be no constraint of funding as the State Government has decided to hike Capital Expenditure to boost economy of the State.