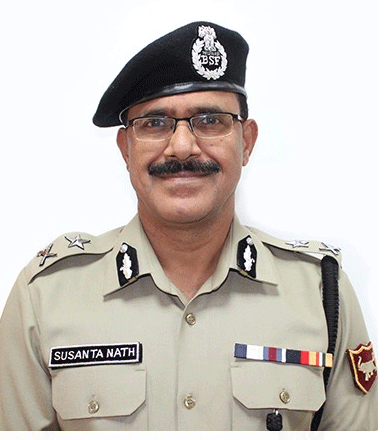 Agartala: BSF Tripura stands firm in its commitment to this social cause and doing all-out endeavors to make "Tripura, A Drug-Free State", said IGP BSF Tripura Frontier, Susanta Kumar Nath.
Mr.Nath was speaking on the "International Day against Drug Abuse and Illicit Trafficking", which is being observed on 26June, globally.
The theme of this significant day for the year 2021 is "Share Facts On Drugs, Save Lives", with primary objective of combating misinformation and sharing real facts on ill effects of drug abuse.
It is an expression of determination to strengthen actions and cooperation to achieve the goal of 'A World Free of Drug Abuse'.
BSF Tripura Frontier and all its ancillary Headquarters / formations observed this day by organizing multi-pronged campaign through various outreach programs like lectures cum awareness programs, workshops, seminars, village co-ordination meetings in State of Tripura, following all the COVID protocols.
Moreover, BSF Tripura Frontier being fully committed to eradicate the menace of drugs from Tripura have been regularly conducting 'Anti-Narcotics Special Drives' and effecting seizure of huge quantity of Narcotics Drugs, both independently as well as in close coordination with sister agencies including Tripura Police, with a view to put a check the nefarious designs of drug syndicates on the International Border.
In spite of special situation and challenges posed by COVID-19 pandemic, BSF Tripura Frontier has registered significant achievements in this field, during special drives conducted during last more than a year.
Several trans-border smuggling bids foiled and seizure affected during last three years by the BSF troops on International Border in Tripura State Border Security Force is not only maintaining the sanctity of International borders but also making sincere efforts for eradicating the social evils like menace of narcotics drugs in the society.