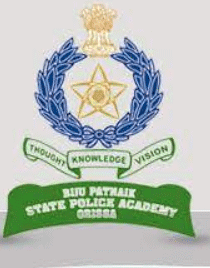 Bhubaneswar: The Biju Patnaik State Police Academy (BPSPA) here has won the Union Home Minister's trophy for the best police training institution at national level for 2020-21 in the Gazetted officers' category.
The Academy was adjudged the best Gazetted officers' training institute across the country in the State/UT category.
Biju Patnaik State Police Academy will receive a grant-in-aid of Rs 20 lakh as the award from the Ministry of Home Affairs, officials said here Saturday. Senior IPS officers of Odisha congratulated Arun Sarangi, Additional DG and Director BPSPA for this achievement.
Police officers from the rank of Assistant Sub-Inspector of Police to Additional Superintendent of Police including IPS probationers are being trained in this academy.
The award is given in the three categories of central police organisations, State police organisations at the national level and State police organizations at the zonal level. Earlier, the BPSPA had won zonal level trophy in the east zone for 2015-2016, 2016-2017, 2018-2019 and 2019-2020.
The State Police Academy was established in the year 1981 at the premises of Police Training College, Angul. In the year 1985, the Academy was shifted to a rented building at Tulasipur, Cuttack. Later, Chief Minister Naveen Patnaik inaugurated own building of the BPSPA at Ransinghpur, Bhubaneswar on March 5, 2005.