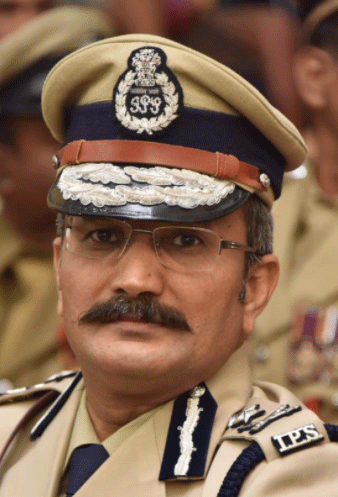 Bhubaneswar: Arun Bothra has been appreciated by both Patients and Authorities of a Delhi hospital.
They have lauded Chairman-cum-Managing Director of Odisha State Road Transport Corporation (OSRTC) and senior IPS officer Mr.Bothra for facilitating the supply of medical oxygen at a critical stage.
On Friday Delhi's Rathi Hospital had posted an SOS request on Twitter tagging Delhi Chief Minister Arvind Kejriwal, Union Health Minister Harsh Vardhan, and Prime Minister Narendra Modi.
The lives of 68 patients were at stake with only one hour of oxygen left at the hospital.
At this critical juncture, Mr.Bothra, who along with some volunteers in Odisha and other states has created India Cares (@indiacares_2020), a platform on Twitter to help the needy during the pandemic, called for more help on Twitter to save the lives of the patients.
Taking cognizance of Arun Bothra's tweet, Secretary, ISCS, Ministry of Home Affairs, Sanjeev Gupta, became active. He alerted the control room of the Ministry of Home Affairs. In a short time, he talked to SHOs of Mundka and Ranhola and OSD from the Delhi Government.
With the initiative of both Mr.Bothra and Mr.Gupta, 24 Type-D oxygen cylinders and a 14-ton oxygen truck were arranged.
Apart from this, two leaders of Delhi BJP Tajinder Pal Singh Bagga and Vaishali Poddar also helped Arun Bothra a lot.
Mr.Bothra tweeted nearly one and hour later that oxygen has been arranged and hospital authorities are comfortable and confident.