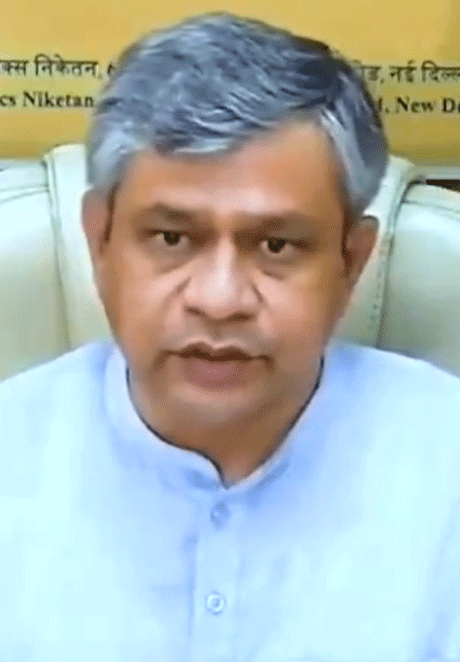 Bhubaneswar:There has been a substantial increase in the rate of commissioning of railway projects in the State since 2014.
It has gone up to 141.88 KM per annum in the State from the earlier 53.40 KM per annum,, said a senior official of Indian Railways.
During 2009-14, 267 km sections (56 km of New line, 83 km of Gauge conversion and 128 km of Doubling), falling fully/partly in the State of Odisha, were commissioned at an average rate of 53.40 km per year.
These commissioning during 2014-22 has been increased to 1135 km (264 km of New line and 871 km of Doubling), at an average rate of 141.88 km per year, which is 166% more than average annual commissioning achieved during 2009-14 ( 53.4 Km/Yr.)
The completion of any Railway project depends on various factors like quick land acquisition by State Government, forest clearance by officials of forest department, shifting of infringing utilities, statutory clearances from various authorities, geological and topographical conditions of area, law and order situation in the area of project site, number of working months in a year for particular project site due to climatic conditions etc.
All these factors affect the completion time of the project. As such, firm completion time of the project cannot be ascertained at this stage. However, Railways is making all out efforts for early commissioning of projects.
Indian Railways have introduced mechanized cleaning to maintain proper hygiene, cleanliness and sanitation at major stations across the country including major stations falling in the State of Odisha.
Mechanized cleaning is also being used for cleaning of coaches during primary and secondary schedules at coaching depots and under Clean Train Station (CTS) scheme for limited mechanized cleaning of identified trains during their scheduled stoppages enroute at nominated stations.
The mechanized cleaning is carried out using high pressure water jets, mechanized floor scrubber, walk behind automatic scrubber dryer, battery operated ride on scrubber, vacuum cleaner, flippers, wet and dry vacuum cleaner etc. along with the requisite material and manpower.
Indian Railways has also put in place such mechanized cleaning with a view to maintain hygiene, cleanliness and sanitation inside the trains, particularly long distance trains with a view to give pleasant experience to passengers travelling in trains, officials say.
East Coast Railways has put in place such a system of cleaning and promoting cleanliness in the trains and stations.
Railway Stations falling in Andhra Pradesh and West Bengal are also reaping the benefits of mechanized cleaning system under Clean Train Station, he added.
Recently when Union Minister Railways Ashwini Vaishnaw asked the elected Members of Panchayati Raj Institutions about cleanliness of trains and railway stations, these PRI Members expressed their satisfaction over the issue.
Vaishnaw is harping on cleanliness in Wash Rooms and Compartments as well as stations and regularly reviewing the arrangements, said a senior official of Indian Railways.
So far as modernization of rake points is concerned, modernization of existing rake points and provision of new rake points are needed depending on operational requirements, commercial justification and resource availability.
The Ministry of Railways, in coordination with stakeholders, is regularly taking steps to modernize existing rake points and notify new rake points in all States connected to the rail network including the State of Odisha.