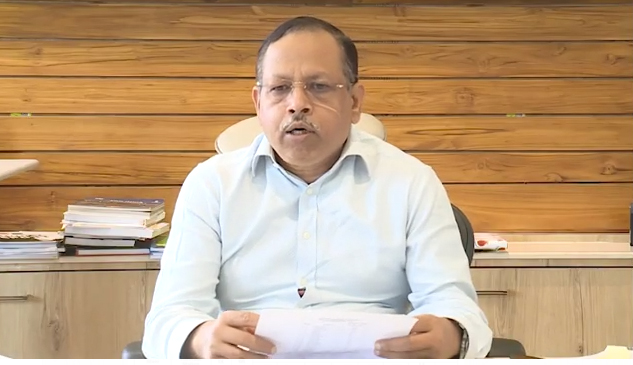 Bhubaneswar: With an aim to enhance rural infrastructure, the State Government has approved 280 developmental projects worth Rs 3921.78 crore under Rural Infrastructure Development Fund (RIDF) XXVIII.
The High Power Committee headed by Developmental Commissioner (DC) PK Jena has recently approved these projects, official sources said here on Tuesday.
These projects have been sanctioned by NABARD under Rural Infrastructure Assistance to States (RIAS) earlier. However, due to an increase in rate of interest under RIAS, these project proposals have been cancelled. Similarly, sanctioned 10 in-stream storage structures by NABARD will not be accepted by the State Government, the source said.
The projects sanctioned under RIAS have now been diverted under RIDF- XXVIII. The estimated cost of the 280 projects have also been escalated to Rs.3921.78 crore from Rs.3792.21 crore due to increase in GST, the source said.
Now, the HPC approved 280 project proposals with an estimated cost of Rs.3921.78 crore under RIDF-XXVIII. The approved projects include 65 road and bridge projects of the Works Department worth Rs 1627.01 crore, 205 road projects of Rural Development Department of Rs 1163.66 crore and 10 in-stream project proposals of Water Resources Department worth Rs 1131.11 crore.
Further, the implementing Departments have been asked to divert Budget provisions available under RIAS units to RIDF units during the supplementary budget of FY 2022-23.
The HPC has also approved funding of Rs. 27.77 crore for a new project proposal for additional essential work of the Fully Automated 5 Lakh LPD Dairy Plant at Arilo in Cuttack District of F&ARD Department under RIDF- XXVIII.
The committee has also approved eight other project proposals (five post facto and three new) amounting to Rs. 482.59 crore (Rs. 293.08 post facto and Rs. 189.51 new) of Panchayati Raj and Drinking Water (PR&DW) Department as State share under Jal Jeevan Mission (JJM) scheme for funding under RIDF -XXVIII, they said
As the expenditure under RIDF is not up to the mark, the DC has asked all Departments to hold review meetings every month to expedite the physical and financial progress.