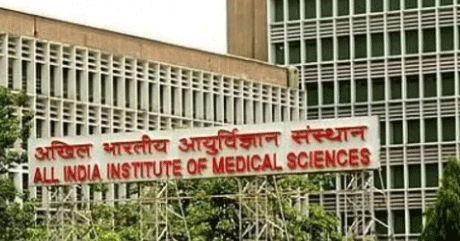 Bhubaneswar: For identification of the deceased amid multiple claims for a single body, the State Government has sent 33 samples of relatives and deceased to AIIMS New Delhi for DNA testing.
While no one is there to claim some bodies, multiple families claim one body. As the bodies are in very bad condition, the family members are also facing difficulties in identification, said Bhubaneswar Mayor Sulochana Das.
Speaking to media persons, the Mayor said, "We are making all out efforts so that the relatives can get bodies of their loved ones in a hassle-free manner."
She informed that samples of 33 bodies and their claimants have been sent to AIIMS Delhi for DNA testing. Once the report will be made available, the bodies will be handed over to genuine claimants, Das said.
The mayor further said that 39 dead bodies stored in mortuaries of other hospitals have been brought to AIIMS Bhubaneswar last night and now all 88 bodies, left for identification, have been preserved in four big containers in AIIMS Bhubaneswar.
A man from West Bengal alleged that his son's body had been handed over to some other people of Bihar two days back. Many other people are unable to trace their loved ones who were travelling in the trains on June 2.
The state government has set up help desks at AIIMS and other hospitals where passengers are under treatment. The officials are extending all required help to the victims and their family members, said a senior official of Odisha government.
Arrangements for free transportation of the bodies by hearses/dead body carriers till destination were made by the Odisha Government, he said.
Meanwhile, train services have resumed on the tracks where the train tragedy took place on June 2 evening. A total of 56 trains have crossed this station towards the up direction & 67 towards the down direction, said Aditya Kumar Chaudhary, CPRO, South Eastern Railway.
There are 688 cases of compensation so far and Rs 19.26 crores have been disbursed till date. Inquiry is going on in full swing, he said.