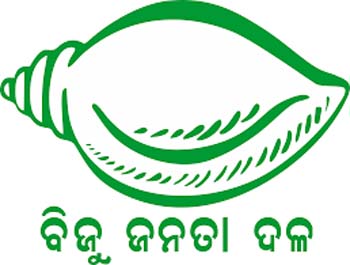 Bhubaneswar: A day after BJP leader and party's candidate in Padmapur by-election accused the ruling BJD of engineering attack on him and his supporters during the electioneering, a group of BJD supporters Thursday approached the Chief Electoral Officer demanding the arrest of a BJP worker who they alleged made murderous attempt on a party worker in the constituency.
The BJD alleged that BJP worker Rinku Meher had on Wednesday attacked Sanju Bariha during the campaign of party candidate Varsha Singh Bariha following which the BJD workers had to be rushed to the Veer Surendra Sai Institute of Medical Science and Research at Burla.
"We demand that Meher be arrested immediately along with other BJP workers who supported in the act," a petition to the CEO said.
 The complainants furnished a video of the purported incident in a pen drive to substantiate their allegation.
 In another memorandum, the ruling party also demanded increased surveillance and monitoring on BJP candidate Pradip Purohit alleging that Mr.Purohit was planning to orchestrate a 'fake physical attack' on him during the by-election 'to gain sympathy of the voters and malign the ruling party.'
Saying that the BJP is well known for its penchant for poll violence, the memo demanded 'adequate protection' for BJD workers during campaigning.