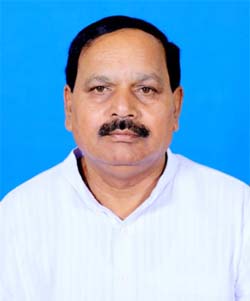 Bhubaneswar: With no end in sight on the prevailing situation in the House, Opposition BJP alleged that the Governing BJD is deliberately creating ruckus and playing the role of the Opposition.
BJP Chief Whip Mohan Majhi said, "It is the job of the Opposition to highlight the Government's failures and stage protest in the Well of the House. But it is strange that the ruling party is playing the role of Opposition as its legislators, including Ministers are protesting in the Well of the House disrupting the proceedings."
Meanwhile, the BJP strongly backed Subash Chandra Panigrahi, Saffron Lawmaker and even praised his act of making suicide attempt for the interest of farmers.
Odisha BJP in-charge D Purandeswari while speaking to a private news channel. "We are proud of our MLA who stood solidly behind the farmers in distress for not being able to sell their paddy in mandis. He (MLA) is prepared to sacrifice his life for the causes of farmers,": she said.
Stating that the BJP's policy is to become voice of the distressed people, Ms.Purandeswari said that the party MLAs in Odisha are fighting for the causes of the farmers who are unable to dispose their produces.
On the BJD's demand of Mr.Panigrahi's apology for making a suicide bid inside the House, Ms.Purandeswari asked: "Who should tender apology? The State Government should beg apology as it failed to lift paddy in mandis, not our MLA."
Purandeswari said instead of Panigrahi, the apology should come from the Chief Minister who has not been able to address the farmers' problem.
She said the Chief Minister should also tender an apology to the people for not attending the Assembly proceedings for one last one year. "The CM is going to attend a program 500 Kilometer away from Bhubaneswar, but he does not attend the Assembly. He even did not visit Similipal National Park where a large scale fire broke out," Ms.Purandeswari said, directly targeting Naveen Patnaik.
| | |
| --- | --- |
| | ReplyForward |