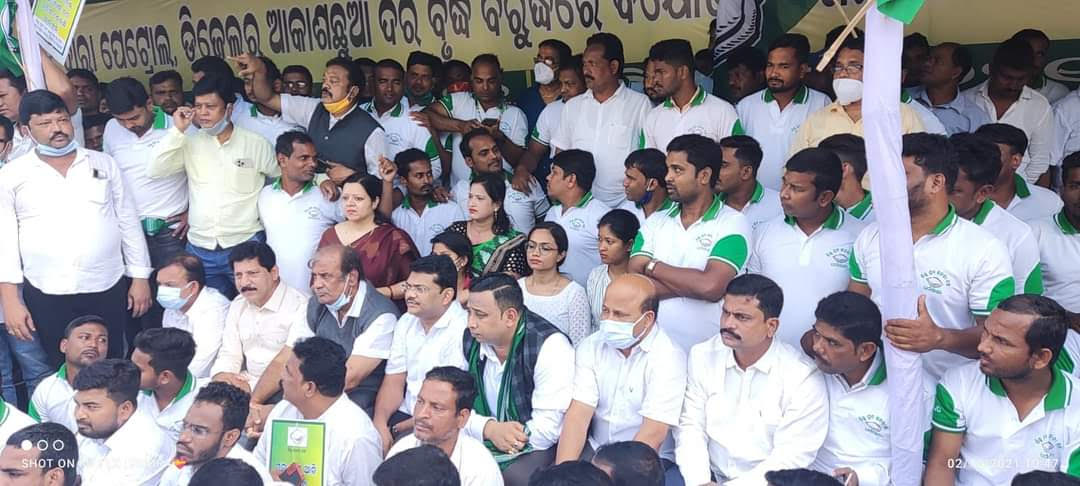 Bhubaneswar: Continuing its agitation against Centre's step motherly attitude towards Odisha's interest and sky rocketing prices of petrol, diesel and LPG, the youth and student wings of the ruling BJD today staged protest and sit-in in from of Raj Bhawan here today.
Over 5,000 students and youth besides Minister Ashok Chandra Panda, MLAs Pranab Balabantaray, Rajendra Sahoo, Ananta Narayan Jena, Sushant Rout and Souvik Biswal of the BJD participated in the agitation.
Describing how the poor and common people in the State are facing hardship due to rise in prices of petrol, diesel and cooking gas, they demanded that the Centre should immediately roll back the price rise. The party will intensify the agitation if the Centre does not roll back the price of petro products.
The programme was coordinated by BJD Youth wing President Byomakesh Ray and party's student wing President Debi Ranjan Tripathy.
The BJD had staged demonstration on Wednesday against Centre's alleged conspiracy in allocation of houses to Odisha under the Pradhan Mantri Awas Yojana.
The youth and student wings of the BJD will stage protest on Friday against unemployment, said party spokesperson Lenin Mohanty.