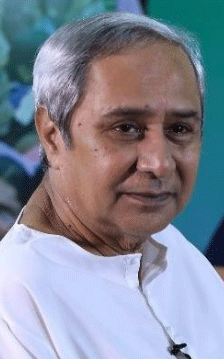 Bhubaneswar: A day after effecting a reshuffle in its foundation organization, the ruling Biju Janata Dal (BJD) on Sunday has appointed a new team in its women's wing—Biju Mahila Janata Dal.
Based on the recommendation made by Biju Mahila Janata Dal President Snehangini Churria, BJD President Naveen Patnaik has appointed the leaders to the various posts of the Biju Mahila Janata Dal, party's General Secretary (Media Affairs) Manas Ranjan Mangaraj said in a press statement.
Five senior women leaders have been appointed as Advisor of the Biju Mahila Janata Dal. They are—Jagatsinghpur MP Rajashree Mallick, Bhadrak MP Manjulata Mandal, Ex-MP Rita Tarai, MLA Latika Pradhan and MLA Nandini Devi.
Senior leaders Subhasini Jena, Sulata Deo and Nibedita Mohanty have been appointed as the Working President of Biju Mahila Janata Dal while senior leader Kasturi Mohapatra has been given crucial responsibility as Secretary General.
The party has also appointed Presidents and Working Presidents for seven Zones. Ranjulata Ray (President) & Puspanjali Rana (Working President) has been given the responsibility of Bhubaneswar Zone, Subhadra Das (President) & Prabhasini Sarangi (Working President) for Cuttack Zone, Binapani Sahoo (President) & Mina Majhi (Working President) for Balasore, Sabita Acharya (President) & Sandhyarani Lakra (Working President) for Sambalpur, Kalyani Nayak (President) & Puspanjali Pande (Working President) for Bolangir, Mamata Bisoi (President) for Ganjam and Rita Panigrahi (President) for Koraput.
The newly appointed nine Vice-Presidents of the Women Wing are– Sandhyarani Biswal, Sanjukta Mohanty, Padmini Sekhar Deo, Jyoti Panigrahi, Nibedita Nayak, Kanak Prava Lenka, Prabhasini Nanda, Sanjukta Mahal and Umilata Das.
Similarly, the Biju Mahila Janata Dal has 27 Vice-Presidents, 35 General Secretaries, 36 Secretaries, 28 Joint Secretaries in its new team and 69 Executive Body members.
While Jayashree Das has been appointed as State Treasurer of the wing, Manasi Sundarray is the social media coordinator. Besides, names of Presidents of 33 organisational districts have been announced by the President today.
The revamp in the ruling party indicates a big change of guard in the Government also. It seems that the BJD is now in full swing for upcoming Panchayat elections as the performance of the party was not up to the mark in last poll held in 2017. Speculations are rife that Naveen may go for a reshuffle in the Council of Ministers soon.