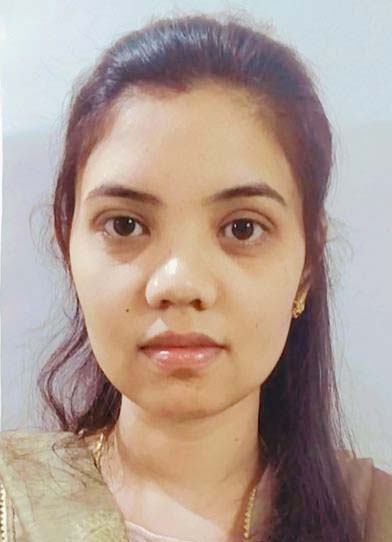 Padampur: The Governing BJD won the Padampur Assembly by-poll with a huge margin of over 42,679 votes defeating nearest rival BJP.
BJD's Barsha Singh Bariha got 1,20,807 votes while BJP's Pradeep Purohit bagged 78,128 votes. Congress' debacle show put the party candidate Satya Bhusan Sahu in third position with only 3210 votes.
In 2019 general elections, BJD had got 83,299 votes while BJP's Mr.Purohit had polled 77,565 votes and Congress' nominee Mr.Sahu had bagged 32,787.
It shows that the BJP candidate was able to protect his votes while BJD gained the entire votes of the Congress. The Congress' entire vote went to BJD's kitty in the by-poll, feel Political Observers.
Both BJD and BJP have utilised their entire forces in the by-poll. This by-election was crucial for the Governing party as it lost the recently concluded Dhamnagar by-poll to BJP.
The BJD had some reason to be nervous: The BJP's Suryabanshi Suraj had won the Dhamnagar by-election in November, polling 49 per cent of the votes. Suraj was the son of the late BJP MLA Bishnu Sethi, after whose death the seat had fallen vacant.
Dhamnagar, notably, was the BJD's first bypoll loss since 2009. While Naveen Patnaik said he had always "expected" that the BJP would keep the seat due to the late MLA's popularity, Union Minister Dharmendra Pradhan — who is from Odisha and played a key role in the BJP campaign — claimed it reflected people's trust in Prime Minister Narendra Modi.
Following the defeat, the BJD changed its strategy and all the major leaders were camped in the Assembly segment and ensured victory for the party.
With the win, the BJD has demonstrated that its graph in Odisha isn't sliding even though it has been in power for five consecutive terms. So crucial was this fight for the BJD that Chief Minister Naveen Patnaik himself hit the campaign trail — something he has not done physically since the Covid pandemic struck.
A law graduate, Ms.Barsha, had to face a lot of heat from the Opposition BJP during the campaign with the latter branding her an outsider. The BJD had strongly condemned it.
The Padampur loss, however, has upset the applecart for the BJP, which has been taking Mission Odisha seriously ahead of the 2024 general election.
The party had spared no effort in the campaign, for which it had especially deputed Pradhan to the State. Other Union Ministers including Narendra Tomar and Ashwini Vaishnaw were also flown in for rallies.
Keeping the pitch high ahead of voting were raids and counter-raids by central and state agencies, and a sustained political blame game on issues such as crop insurance, a delayed railway project, and district status for Padampur.