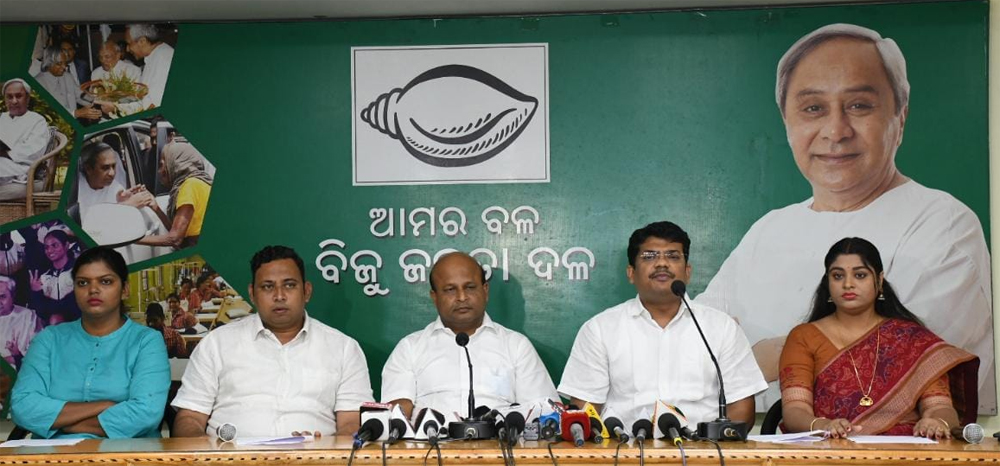 Bhubaneswar: Before intensifying its protest against LPG price hike further, the governing Biju Janata Dal (BJD) led by Naveen Patnaik on Thursday gave November 30 ultimate to the Centre.
The party has already organized protests in three RDC zones of Odisha on 22-23-24 November, while demanding rollback of price hike in the LPG cylinders. 
BJD leaders said that the protests organized by the party in the last three days have been successful and people on their own supported it and joined the protests. The party thanks the people of Odisha for their wholehearted support.
The biggest problem women are facing today is LPG price hike. Despite several protests and requests, the Centre is not reducing the price, which made the life of common man miserable, said BJD leader Pranab Balabantray.
The price of an LPG cylinder has been increased to Rs 930 from Rs 414 in 2014. The continuous LPG price hike by Rs 25, Rs 50 and Rs 75, hit the common man, he said.
"If the Union Government will not reduce the LPG cylinder price by November 30, we will further intensify our protest over the issue," warned the BJD Lawmaker.
Similarly, the Modi Government had launched Ujjwala Yojana and claimed that the Centre is concerned about housewives and women. But those assurances were false as he (PM Modi) has failed to regulate the price of cooking gas which is affecting each and every woman, the party said.
Meanwhile, Youth Congress activists staged a protest in Bhubaneswar over the LPG cylinder price hike. State Youth Congress President Smruti Ranjan Lenka too criticized the Modi Government for steep hike in the LPG price hike.