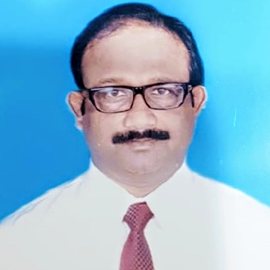 Bhubaneswar: Veteran Indian Forest Service (IFS) officer Debidutta Biswal has been appointed as the new Principal Chief Conservator of Forests (PCCF) and Head of Forest Force, Odisha.
The General Administration and Public Grievances Department has issued a notification to this effect on Tuesday.
Mr.Biswal, a 1988-batch IFS officer of Odisha cadre, has been promoted to the Apex Scale (Level-l7 in the Pay Matrix) and his new appointment will come into force from his date of joining as PCCF, Odisha, as per the notification.
Mr.Biswal has been serving as Director of Mines since July 2020. He has been appointed as in-charge PCCF and Head of Forest Force following the retirement of former PCCF, Sisir Kumar Ratho on June 30.
Earlier, he was posted as the Special Secretary in the Forest & Environment Department.
During his two-year tenure as Director of Mines, Mr.Biswal has very successfully handled the crucial role. When the revenue generation from almost all sources squeezed due to the Covid-19 pandemic, it was the mines directorate which came for rescue.
The successful auction of several mineral blocks with high premiums has taken the State economy to a new height and the State very smoothly overcame the pandemic situation.
Now, as head of the State Forest Force, Mr.Biswal is having a crucial task to handle. He is going to take over the post when the death of several elephants in Athgarh and other areas has become a boiling issue in the State. Besides, he has to manage the entire forest force of the State.