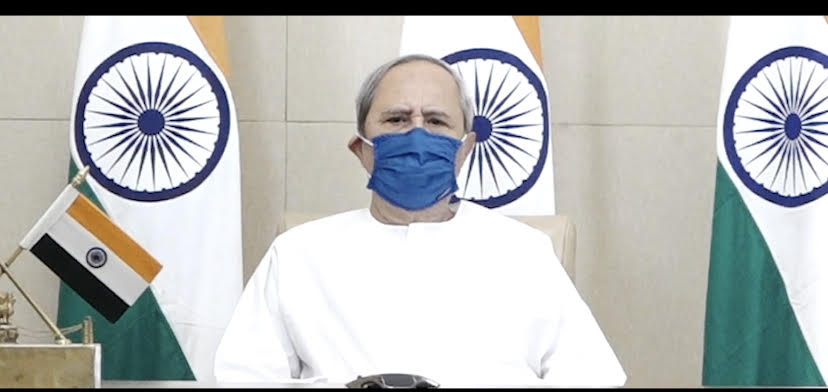 Bhubaneswar: Chief Minister Naveen Patnaik on Friday said that though the Covid situation has improved significantly in the State, the people need to be more careful.
"We have to be more careful," he said while inaugurating various health infrastructures and oxygen plants in seven districts.
The Chief Minister also urged the people to wear a double mask and get vaccinated.
Mr.Patnaik said the fight against Coronavirus has been going on for more than a year.
"In the second wave, which began in April, declining oxygen levels were a major problem. Therefore, steps are being taken to strengthen the oxygen supply system in all our hospitals," he said.
He said every life is precious and it is the foundation of all the disaster management activities of the State Government.
The Chief Minister laid the foundation stone of the Oxygen Generation System (PSA Plant) in various health infrastructures, liquid oxygen (LMO) plants and pressure absorption systems in nine districts of the state through video conferencing.
The four districts are Jharsuguda, Bhadrak, Jagatsinghpur, Puri, Sonpur, Nayagarh, Sundargarh and Mayurbhanj.
The state government is aiming to provide oxygen production in 20 pressure absorption systems in the State and has laid the foundation stone for six PSA plants on June 7 and seven on Friday.
These 20 PSA Plants can produce 24,000 liters of medical oxygen per minute.
The Chief Minister complimented all the doctors, health workers, Asha and Anganwadi workers working in the forefront for their services and sacrifices.
He said all Covid patients are being provided free medical care and medicine.
The Chief Minister was confident that with the cooperation of all, the entire human race would win the battle against Covid.
Health Minister Nabakishore Das, Finance Minister Niranjan Pujari, H&UD Minister Pratap Jena, SME Minister Sameer Das, I&PR Minister Raghunandan Das, Rajya Sabha MPs and MLAs were present on the occasion in various districts and lauded the Chief Minister's visionary leadership in the Covid fight.
Development Commissioner PK Jena, Principal Secretary Industries Hemant Sharma, Director Health Mission Shalini Pandit, and District Collectors from different districts attended the event that was conducted by Chief Minister's Secretary 5-T VK Pandian.
Chief Secretary Suresh Mohapatra, Additional Chief Secretary Health PK Mohapatra were among those present on the occasion.