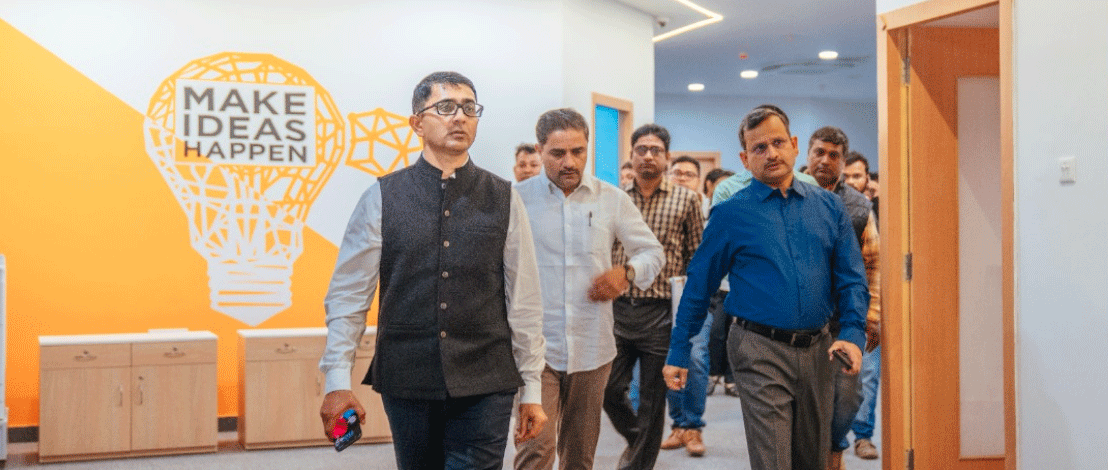 Bhubaneswar: Suresh Chandra Mahapatra, Chief Secretary visited and reviewed the ongoing works of the Inter-State Bus Terminal (ISBT), Baramunda , BMC ICOMC Building and the functioning of the Multi-Level Car Parking (MLCP) building in Saheed Nagar at Bhubaneswar on 11 December 2022.
Shri Mahapatra – while visiting along with Balwant Singh, Vice-Chairman, BDA and Vijay Amruta Kulange, Commissioner, BMC interacted with the respective officials and instructed to complete the projects in the stipulated time.
The ISBT Baramunda project, being implemented by Bhubaneswar Development Authority (BDA) over 15.5 acre of land, will have facilities for the convenience of the passengers, office spaces, parking, food court, restaurant, commercial spaces etc.
The Chief Secretary was apprised about the detailed master plan and about the details of the execution plan for timely accomplishment of the project which will be first step to create a world class transit infrastructure in the capital city. Chief Secretary directed BDA officials to complete the work by March, 2023.
While visiting the Multi-Level Car Parking building at Saheed Nagar in the capital city, Chief Secretary advised the officials of BMC and Bhubaneswar Smart City Limited (BSCL) for enforcement of no parking zones and to make safe passage for the commuters from the parking building to the nearby market areas. The Multi-Level Car Parking will accommodate minimum 250 equivalent car spaces.
The Chief Secretary also visited the new 12-storeyed BMC ICOMC building at Janpath, Bhubaneswar and also took stock of the capital city's ongoing landscaping works and the street art ahead of the Hockey World Cup scheduled in January 2023.
He visited the south lake zone where various citizen amenities activities are being planned like park for children, cycling track, walking track which will cater to the localities of Satya Nagar, Saheed Nagar, Kharavel Nagar, etc.He directed officials for development of proper parking place at front side.
He visited the National Level Painting Camp and State level sculptures' camp at Kalabhumi which is part of the STAMP 3.0 initiative and undertaken by Odisha Lalit Kala Academy and BMC – a platform where Odisha's art and culture will be showcased before the people visiting to Bhubaneswar from across the country as well as from different countries during the FIH Men's Hockey World Cup in January 2023.