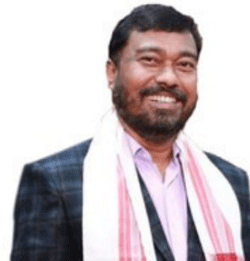 New Delhi:  The Centre has approved four new ESI hospitals in Odisha, informed the Union Minister of State (MoS) for Labour and Employment Rameswar Teli in Parliament on Monday.
In a written reply to a question of Kendrapada MP Anubhav Mohanty, Mr.Teli said in-principle approval has been given to set up four new ESI hospitals at Jagannath Prasad in Bhubaneswar, Duburi in Jajpur, Paradeep in Jagatsinghpur and Jharsuguda.
While the proposed ESI hospital in Bhubaneswar will have 150-beds, 100-bedded hospitals will be set up at each of Duburi and Jharsuguda. Further, a 30-bedded ESI hospital will be established at Paradeep, he said.
The Union Minister also informed that the Employee State Insurance Corporation (ESIC) has also given approval for upgradation of the existing ESI Scheme (ESIS) hospital at Bhubaneshwar from 50 to 100 beds.
At present, two ESIC hospitals, six ESIS hospitals and 41 ESI dispensaries are functioning in the State.
Presently, the wage limit for coverage of an employee in ESI covered factories and establishments is Rs.21000 per month. The eligible ESI beneficiaries are provided benefits under the scheme as per simplified procedure enshrined under the ESI (General) Regulations, 1950.
To streamline the process of availing benefits, he said, the ESIC has implemented the Project Panchdeep (IT roll out) since 2010, thereby easing out claim and payment through a complete online process system.
About 27 crore labourers including 1.3 crore from Odisha from the un-organised sector have registered in the e-Shram portal and various social sector benefits are being extended to them.