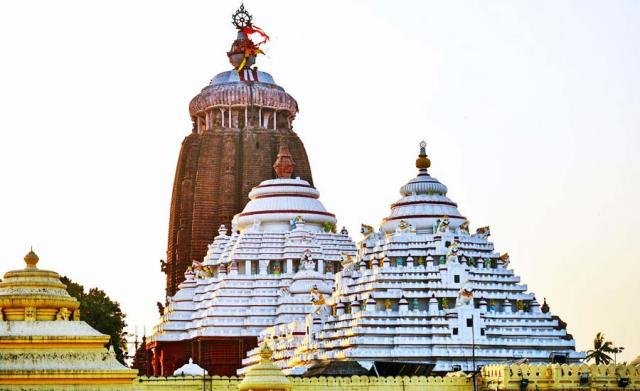 Bhubaneswar: The Odisha Cooperative Tassar & Silk Federation Ltd. (SERIFED), under the aegis of Handlooms, Textiles & Handicrafts Department, on Friday dispatched 300 kg Basunga Patta to Shree Jagannath Temple, Puri.
Agriculture & Farmers' Empowerment Minister Ranendra Pratap Swain, SERIFED President Bhagirathi Nanda and Principal Secretary, Handlooms, Textiles & Handicrafts, Arbinda Kumar Padhee flagged off the dispatch of Basunga Patta here at SERIFED head office, Saheed Nagar to Srimandir.
Among others, Shovan Krishna Sahu, Director of Textiles & Handloom, Saroj Kumar Patel, MD, SERIFED, Purushottam Dash, Secretary, SERIFED and other Senior officers of HT&H Department were present on this occasion.
SERIFED is an Apex Co-operative Organization of the State established since 1962 for providing safety net to the Tasar and Silk rearers of the State. It promotes a marketing platform to the Silk Cocoon growers of the State besides other services as per its mandate.
SERIFED's outlet Amlan has been providing Basunga Patta to Shree Jagannath Temple since long. Basunga Patta is a special type of rope prepared from Mulberry Yarns and then processed and coloured as per the requirement of the temple administration, Puri.
The raw materials are produced by the tribal mulberry cocoon growers of Mohona and R. Udayagiri block in Gajapati district.
Then the Cocoons are processed at silk production twisting and utility centre at Nuapatna by the local artisans and silk yarns are produced and out of the mulberry silk yarn the special type of rope shaped Basungapatta are prepared by dipping it in gum of wood apple obtained from Koraput district and coloured with raw turmeric powder.
This Basunga Patta is also used for preparation of "Vijaya Dori", "Paita" and "Rakhis" and other work for the Lords and used every year during the Gupta Niti after Debasnahan Purnima & in Rath Jatra.
The statistical records show the value of Basunga Patta supplied by Amlan SERIFED during 2000-01 was Rs.33,000 and by 2022-23 was Rs.12,33,000.
This seva of supplying of Basunga Patta provides the opportunity for seva by the tribal silk growers of the state to Lord Shree Jagannath.
Two Cocoon farmers of Gajapati district, Adikanda Karzi and Ramachandra Badakumar and Kulamani Sethi of Nuapatna were felicitated on the occasion.