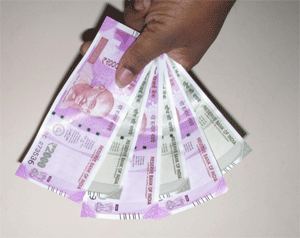 Bhubaneswar: The commercial banks operating in Odisha have historically neglected the State when it comes to extending credit to boost the economy in comparison to deposits they get.
The credit, deposit (CD) ratio has remained below 40 per cent in several districts against the national benchmark values of 60 per cent. This trend is going on from a long period in the State, may be due to apathy of the bankers or overlooked by the state government.
As many as 13 out of 30 districts in Odisha have a Credit-Deposit (CD) ratio less than the Reserve Bank of India (RBI) stipulated norm of 60 per cent during the financial year 2009-10.
The districts where the CD ratio was poor at that time are—Angul, Cuttack, Deogarh, Gajapati, Jagatsinghpur, Kandhamal, Kendrapara, Keonjhar, Koraput, Malkangiri, Nuapada, Rayagada and Sambalpur.
The situation has not changed since then as the banks have failed to improve their credit flow.
In the year 2014-15, the CD ratio of the State was 73.19 percent against 85.31 percent recorded its previous year. At least four districts—Gajapati, Jagatsinghpur, Makangiri & Sambalpur had registered a poor CD ratio of below 25 per cent.
The gap further expanded in the year 2016-17. The deposits of the banks in the State increased to Rs 2,53,115 crore in this year against Rs 2,18,748 crore deposits made in the previous financial year. Thereby registering an increase of Rs 34,367crore or 15.71 percent, official sources said.
However, the Credit Deposit ratio of all Banks in the State decreased from 74.85 percent (2015- 2016) to 68.96 percent (2016-17). At least 12 districts have registered below 40 percent in CD Ratio in that year. These districts are Angul, Nuapada, Sambalpur, Deogarh, Gajapati, Ganjam, Jagatsinghpur, Kendrapada, Keonjhar, Puri, Kandhamal and Mayurbhanj.
Similarly, the CD ratio was below 40 per cent in 12 districts in the year 2019-20. Those districts were— Angul, Deogarh, Gajapati, Ganjam, Jagatsinghpur, Kandhamal, Kendrapara, Keonjhar, Malkangiri, Mayurbhanj, Puri & Sambalpur.
The situation in last FY 2020-21 was also worse like previous years. CD Ratio of the State during Fiscal 2020-21 was down to 56.45 percent from 60.41 percent recorded in 2019-20. During 2020-21 total deposits rose by Rs 31,823.56 crore, whereas total advances rose by only Rs 4,12.25 crore.
CD Ratio of rural branches is 68.27 percent, while CD Ratio in semi urban branches is 44.06 percent and in urban branches it is 51.21 percent.
With credit support by the Banks slowing down, Farm Community, Entrepreneurs and Small and Micro Sector are not able to scale up their activities.
For which credit seeking people are facing tough time during Covid-19 Pandemic.
Now, the State Government is needed to take serious note of the CD Ratio as due to Covid-19 pandemic economic situation has worsened and funds flow from banks are more needed.