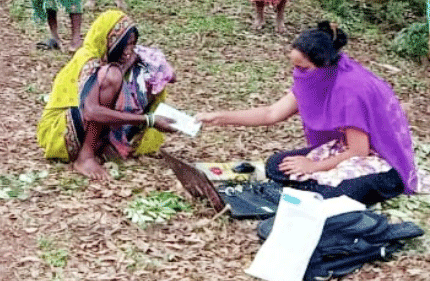 Bhubaneswar: While Odisha Government is harping on appointment of more Banking Correspondent Agents in the State, huge costs involved in providing such facility is coming as a major hurdle in posting more numbers of BCAs in the State.
With large number of Un-banked Gram Panchayats not covered any such facilities, State Government is harping on appointing more number of BCAs in the State including choosing BCAs from Women Self Help Groups (WSHG)s.
Expanding into unbanked areas involving huge costs that banks are finding it difficult to fund, so coverage has slowed down and over and above there is huge attrition of BCAs, admit senior Banking Officials.
Latest stats on BCAs reveal that there are 12,708 BCAs are serving the people in Unbanked areas. Out of 12, 708 BCAs, 9525 are fixed points where banking services are provided to the people.
While Public Sector Banks have appointed 9163 BCAs, Private Banks have appointed 1738 BCAs. Regional Rural Banks have 1692 BCAs and Small Finance Banks have 115 BCAs covering the State.
BCAs are struggling particularly with problems involving cash handling, like transporting and safeguarding cash.
Cases of frauds are on rise and BCAs are facing difficulties, admit Bank officials, adding misappropriation cases are on rise, for which banks are facing trouble, admit they.
In Unbanked areas customers are asking for more amount for transactions and BCAs are not able to meet their expectations for daily requirements of the account holders.
Connectivity is major issues as there is poor net connect and that is not enough for data management, for which BCAs are facing difficult times, agree Banking officials.
Bharat Net Phase I covering 18 Districts having 3989 Gram Panchayats and Block Head Quarters have been connected through Optical Fiber Cable out of 3991 GPs, said a senior official of BSNL.
So far Bharat Net II is concerned, 2187 GPs are connected out of 3116 GPs, said the BSNL official.
However network is poor and banking services in the rural zones are affected, admit they.
Due to such poor network, BCAs are facing difficult times.
Under this backdrop, Banks have been asked to prepare road map for providing banking service in villages with population less than 2000. Some of the banks are engaged in such an exercise and it is expected that positive results will come up.
Similarly apart from Unbanked areas, more stress is given for Aspirational Districts, which are backward in nature from all quarters. There are 10 Aspirational Districts, where more BCAs are needed.
With a view to enhance the penetration of financial inclusion in the Aspirational Districts Department of Financial Services is giving stress on more coverage.
However such hurdles are coming as stumbling blocks in this regard, admit officials.