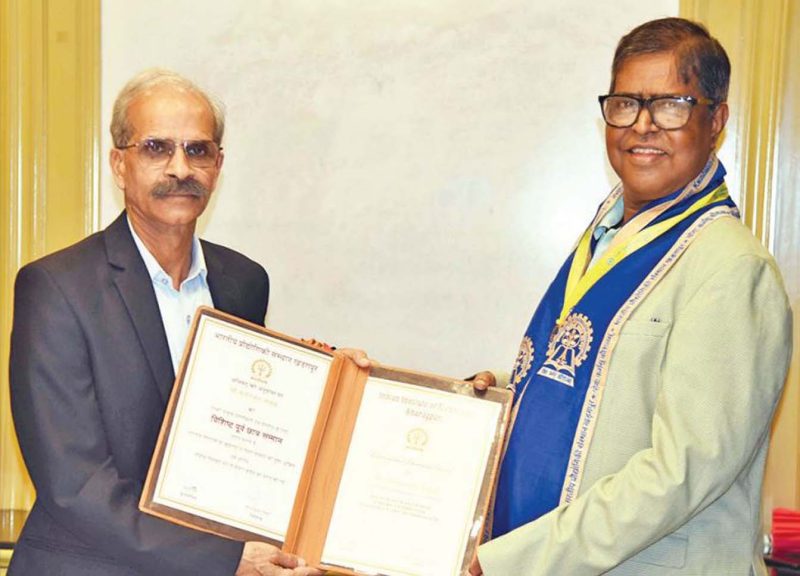 Bhubaneswar: Four days after its 68th Convocation, the Indian Institute of Technology, Kharagpur, conferred its prestigious Distinguished Alumnus Award on Prof. (Dr.) Manojranjan Nayak, Founder-President of Siksha 'O' Anusandhan (SOA) here on Wednesday.
Prof. (Dr.) Nayak was to be conferred with the award at IIT, Kharagpur's Convocation held on December 24 but he could not be personally present to receive the honour.
Prof. V.K. Tiwari, Director of IIT, Kharagpur, who is presently on a visit to Bhubaneswar, bestowed the honour on Prof. (Dr.) Nayak at a special program.
Prof. (Dr.) Nayak, who had done his B.Tech in Electrical Engineering from National Institute of Technology (formerly Regional Engineering College) at Rourkela, did his M.Tech in Computer Science from IIT, Kharagpur. He obtained his Ph.D from the Orissa University of Agriculture and Technology (OUAT).
"As your Alma Mater, the institute applauds and takes great pride to bestow this honour in recognition of your professional achievements that made significant contributions in various fields of academia and research, industries, community-society and the institute at large," a communication received by Prof. (Dr.) Nayak from the institution, said.