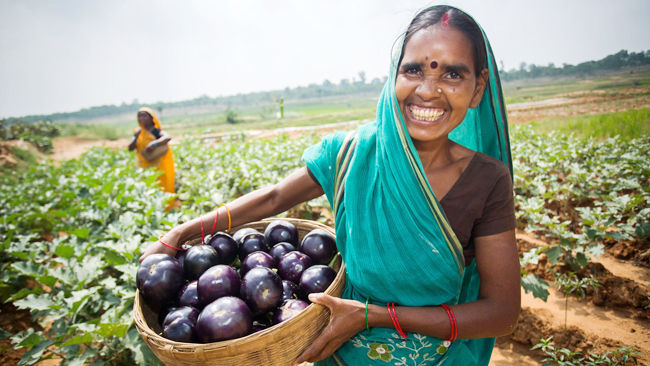 Union Government has decided to award Best Performing States for implementing recommendations on Doubling of Farmer's Income.
Inter Ministerial Committee on Doubling Farmer's Income(DFI)  was set up headed by Dr.Ashok Dalwai, which presented the Comprehensive Recommendations, which were accepted by Government of India.
Following its acceptance, Union Government constituted an Empowered Body to review, monitor, and guide the implementation towards the goal of Doubling Farmers' Income by 2022.
Ministry of Agriculture and Farmers' Welfare has decided to evaluate the efforts of the State and Union Territories on the basis of Implementation of recommendations.
Officials say that Odisha is the only State in the country to have successfully Doubled the Farmers' Income within a decade from 2003 to 2013.
The State Government officials said farmers' income was growing more than double the rate of agricultural growth.
The sustained growth in the agriculture is possible because of the robust agricultural policy adopted by the Government from time to time, officials admit.
Officials say the farmer's income grew more than seven times at a compound annual growth rate of 16.5 per cent in nominal terms and 8.4 per cent in real terms during the period.
The State Government is placed on a high growth path in agriculture despite vagaries of nature and this is possible due to sustained efforts of the Government to bring more cultivable areas under assured irrigation, an official said.
According to sources, an appropriate management Information System (MIS) is being designed and all data and information will be captured on different recommendations.
MIS will facilitate compilation of the progress of the States and Union Territories, so that qualitative and quantitative progress made by the States and UTs will be appreciated.
Odisha is hopeful of National Recognition as the State has gone ahead with DFI initiative.