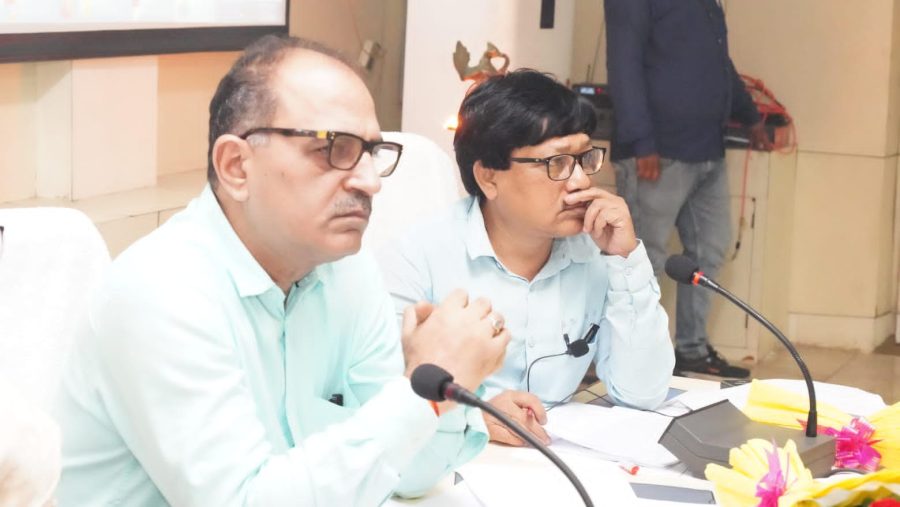 Bhubaneswar: Principal Secretary Co-operation, Sanjeev Chadha has urged for Audit Automation in Co-operative Sector under 5T Charter.
Harping upon the process of Automation and Transparency, Shri Chadha said 5T Charter of Government of Odisha has ushered in transparency and time bound as well as result oriented programs.
He was addressing review meeting of Assistant AGCS of Co-operative Sector, where time bound program and transparency was harped on.
Special Secretary Co-operation, Banani Mohanty, Registrar of Cooperative Societies Odisha, Uddhab Charan Majhi and Auditor General Co-op Societies Chinmay Kabi graced the occasion.
Focus was on the pending audit and the officers were advised to clear those one with immediate effect.
In order to speed up audit process and lessen pending ones, it was decided to empanel Chartered Accountant Firms to conduct audit of the Co-operative Sector.
While there are nearly 7500 Cooperative Societies across the State, there are 4010 PACS serving the people.
Now with creation of new 1300 PACS across the State, it was harped on automation process under 5T Charter, said a senior official.
Principal Secretary Co-operation Shri Chadha pointed out that there should be no delay in clearing audit of the Co-op Societies and PACS.
Day Long Review Meeting is attended by the Assistant AGCSs across the State and senior officers are advising them for speeding up the process of audit, said sources.
Recovery, Surcharge Proceedings and Special Audits are to be done in a time bound manner, advised Principal Secretary Shri Chadha, said sources.