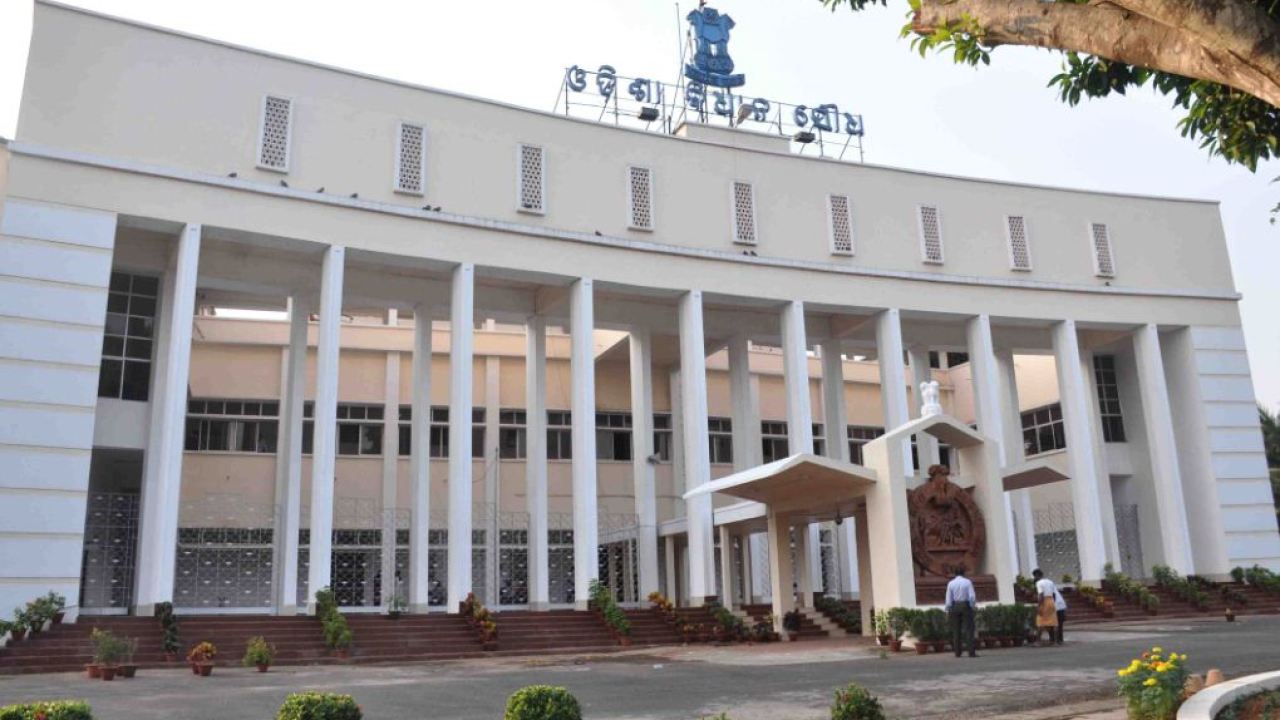 Bhubaneswar: Odisha Legislative Assembly, Monsoon Session, which started on 1 September, was adjourned sine die.
Both Opposition parties, BJP and Congress Members who are agitating over conduct of a discussion on the alleged mining irregularities were absent.
Speaker Surjya Narayan Patro announced the sine die after the House passed a resolution to enhance the reservation ceiling to above 50 per cent and conduct a caste-based census to give justice to the OBCs.
The opposition BJP ridiculed the Leader of the House and Chief Minister Naveen Patnaik for not physically attending the House even for a minute. The saffron party accused CM Mr.Patnaik of destroying the dignity of the State Legislative Assembly by remaining absent from the House.
Leader of Opposition Pradipta Kumar Naik of BJP, had attended the first day of the session through virtual mode from his hospital bed at the AIIMS, Bhubaneswar.
"In the eight working days of the monsoon session of the Odisha Assembly, we did not see Chief Minister Naveen Patnaik in the House for a single day. Last time, we had reached Naveen Niwas in search of the Chief Minister. Similar situation occurred this time too," BJP Deputy Leader Bishnu Charan Sethi told Media.
Mr.Sethi said though the BJP moved five notices on the adjournment motions during the session, the Congress party acted as a roadblock. He termed the Congress party as the "B-Team" of the ruling BJD.
Opposition Chief Whip Mohan Majhi launched an attack on the government for refusing discussion on the allegations of mining irregularities in the state and alleged that the Speaker has not maintained impartial role.
"Both the opposition parties made demands for a discussion on mining issues, which have been turned down by the Speaker. The government refused to have discussion on the issue on apprehension of getting exposed," Mr.Majhi alleged.
Though the session was brief for only eight days, it was stormy as both the opposition stalled the House several times demanding discussion on drought situation, removal of Law Minister Pratap Jena for his alleged involvement in the Mahanga double murder case,
The opposition also raised the issue of job scam in the state staff selection commission and demanded clarification from the government. No business was transacted during the last two days of the Assembly due to a din.
This is for the first time that the opposition members gheraoed Speaker Mr. Patro in his Assembly chamber and did not let him to chair the proceeding on Wednesday.
During the session, three discussions were made on the admissibility of adjournment motions and as many as 13 Bills were passed. Most of the Bills were passed in absence of the opposition members and without proper discussion in the House. Those included the most crucial amendment Bills on Rural and Urban polls where the rate of reservations was limited within 50 per cent.