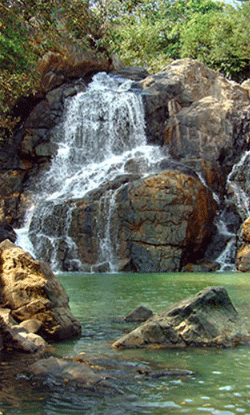 Bhubaneswar: The State Government has decided to assess the water yield capacity of various ecosystems in the Similipal area and its impact on cropping patterns and livelihoods of the people living in the vicinity.
The Agriculture and Farmers' Empowerment Department through Institute on Management of Agricultural Extension (IMAGE) is going to conduct a study of the Similipal biosphere comprising around 17 blocks and around 1650 villages. The Department is all set to rope a private agency for the job, sources said here on Friday.
The objective of the study includes mapping of various ecosystem services within the Similipal bio reserve impacting water yields both at surface and subsurface level; influence of various meteorological factors, topography, soil and aquifer type, human interference and hydrologic factors on water yield capacity of various ecosystems; effects of climate change on catchment water yield including surface, lateral and groundwater and impact of spatially distributed hydrological status on cropping pattern and farm livelihoods of the farming communities inhabited in the landscape.
The study would also identify key adaptation strategies to restore, manage and protect the water yield of the ecosystems.
This study will help in mapping of various water yield ecosystems and related information for the Similipal landscape. It would also find the impact of water yield ecosystems on agriculture, environment, and livelihoods of the people.
It would identify and suggest agronomic, vegetative, management and other mechanical measures for water conservation and analysis of Spatio-temporal availability of surface and sub-surface water in the study area during monsoon and non-monsoon periods.
Further, the study would also help mapping of different farm-based livelihoods undertaken by communities depending on water availability, the sources said.