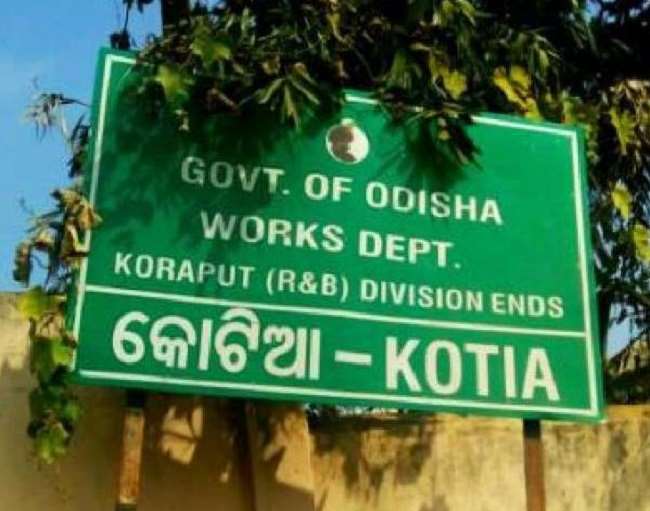 Koraput: Andhra Pradesh Deputy Chief Minister P Rajan Dora has visited the disputed Kotia panchayat to review different developmental projects of Andhra Government.
The Deputy Chief Minister along with his party supporters visited Neradibalsa and Tadibalsa villages under the disputed Panchayat of Koraput district, which tigered strong reaction from political leaders in Odisha.
Local MLA from BJD, Pitam Padhi said Dora used to visit Kotia secretly when he was an MLA. However, now he became the deputy CM of Andhra, he should not breach protocol. He should inform the Odisha government whenever he visits the Kotia area, Padhi said.
The State Government is taking all necessary steps for the development of Kotia and the people residing there.
The MLA also slammed Dora for visiting Kotia without informing the State Government to lure the people towards AP Government.
Similarly, senior Congress lawmaker Taraprasad Bahinipati too criticised the Andhra Government for trying to lure the people.
"Kotia is not the parental property of Andhra Pradesh. Though they are trying to lure the people, the locals are with Odisha. This was proved from the recently concluded Panchayat election," he said.
Most of the people want to stay in Odisha. Only a few people are doing drama, he said. "Kotia belongs to us. It was in Odisha and will remain an integral part of Odisha," said Bahinipati.
Due to the negligence of the Odisha Government and Administration, such things happened, said Koraput district BJP president SK Pradhan.
On one hand, the Chief Ministers of both the States are discussing with each other to resolve the dispute, Pradhan said.
On the other hand, at the field, the AP Government is putting up signages, their officials and leaders are visiting the area. Now the deputy CM has visited the Panchayat. But, the State Government is unaware of that, he added.