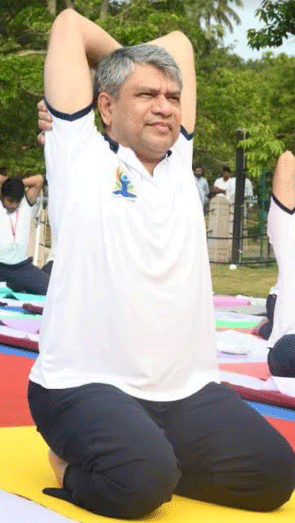 Puri: To redevelop the railway station at Puri as a world class station with all amenities, a fund to the tune of Rs 364 crore has been approved, said Union Minister for Railways Ashwini Vaishnaw on Tuesday.
The Railways Minister visited Puri station where he reviewed the proposed developmental works as a world class station which will be constructed very soon.
Mr.Vaishnaw said that the redevelopment works of Puri railway station will be a state-of-the art station in a world class model. He said that Rs 364 crore will be invested for redevelopment of the station along with its periphery area. Tender has been already floated and work will start soon, he added.
The work is likely to be completed in the next two years. Yatri Nivas will be designed in accordance with the style of Odisha heritage. The Puri railway station will come up with buildings which would not get affected by 200-300 wind speed during cyclones. That apart, the station will also have green buildings with sustainable and energy-efficient design, he said.
As per the proposal, the station will have a food court zone and shopping areas with organic waste management. It will have well designed drains, signage and dividers. Separate facilities will be set up at the station for liquid waste management, solid waste management and energy waste management.
The Railways has also decided to introduce a mobile ticketing system in Puri town so that tourists can purchase tickets at any place without standing in a long queue, he informed.
The Minister further informed that railway is taking necessary steps to accommodate pilgrims during the ensuing Rath Jatra scheduled for July 1.
As Rath Jatra was organized without pilgrims for the last two years due to Covid 19 pandemic, the railway expects much more pilgrims will be gathered at Puri, this year.
Railway is also planning to run more than 200 special trains to and from Puri during the Rath Jatra period for smooth travel and convenience of the pilgrims, Mr.Vaishnaw said.
"A survey will be conducted to connect Konark with railways either from Puri or any other nearby place," said Mr.Vaishnaw while briefing media persons at Konark. The Union Minister was at Konark to participate in the International Yoga Day celebration at the Sun Temple.