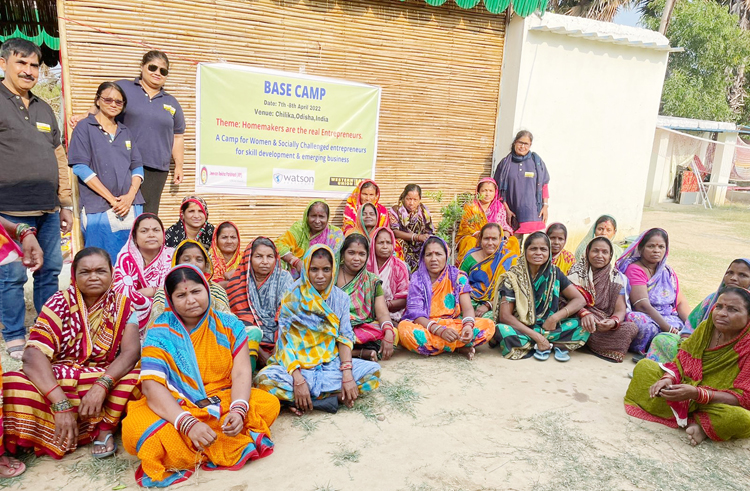 Bhubaneswar: Anwesha Mishra, from Bhubaneswar Odisha, has been privileged to be Western Union Fellow, who organized a base camp for 30 young women leaders in Chilika island village of Berhampur, Odisha.
The base camp focused on empowering women entrepreneurs with their extraordinary talent and income generation techniques specially basket making from kewda plant base. Base camp was divided into groups where everybody pitched their ideas and were trained by master trainers from the horticulture department.
Anwesha' s base camp marks a key step in their leadership journey towards implementing systematic and scalable changes to her mission for "providing income generation opportunities for every woman from the community." As a part of the program, each fellow was provided with seed funding and step by step manual.
Anwesha is a community leader, working on human rights including rights of women and children. She always strives to make women as self dependent strong individuals and has always encouraged to work with their skills. The base camp and support has facilitated the goals.
In partnership, the Western Union and Watson Institute have teamed up to create next level social entrepreneurs with skills, resources, experience to scale the ventures and community initiatives they are building.
Over the course of a two week accelerator followed by a yearlong fellowship, each fellow will receive seed funding, participate in skill development workshops, a series of master courses, monthly hands on deck meetings and one on one checking. The fellowship will reach 300 young entrepreneurs across different geographies.