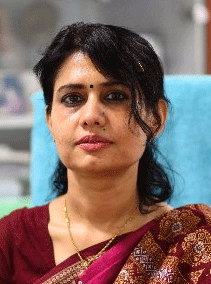 Fifty Percent of the residents of the Capital City Bhubaneswar have developed antibodies to fight Novel Corona Virus(COVID-19), ICMR– Regional Medical Research Centre (RMRC) Director, Sanghamitra Pati revealed here on 30 October.
Dr.Pati said the survey was carried out between October 16 and 18 during which 1,400 samples were taken from all wards of Bhubaneswar Municipal Corporation (BMC). Dr.Pati said as per the results, 50 per cent of Bhubaneswar's population have been exposed to COVID-19, which means these many number of people now have the antibodies against the viral disease.
The results of the third sero survey correspond to the status of infection, at least three weeks prior. So, there is much likelihood that exposure of people here to COVID-19 would have increased by now (October-end), she said.
She said as much as 90 per cent of the people, who are exposed to COVID-19, have very less or no symptoms.
This implies that their immune system has been successful in fighting novel Coronavirus. Besides, 30 per cent of the people whose samples were collected have been tested through Rapid Antigen or RT-PCR, said the RMRC Director.
Only around 2 per cent of Bhubaneswar's population was found to be exposed to COVID-19 in the first sero survey.
In the second survey in the last week of August, 5.1 per cent of the city's population was exposed and the result of the third sero survey is very encouraging, she said.
In the meantime, Institute Of Life Sciences (ILS) Director Ajay Kumar Parida said that three to four cases of novel Coronavirus re-infection have surfaced in Odisha.
These cases are being investigated at the ILS, to ascertain why the re-infection occurred after recovery from COVID-19.
At present Odisha is witnessing a downward trend in terms of new cases. Due to public cooperation and awareness, the COVID-19 numbers could be controlled during the Puja season, he said.
"We have come across three to four cases of re-infection, which is why people need to be very careful. We cannot be complacent because of the reducing numbers," said Dr.Parida.
In the month of September Odisha was at the peak registering 4,000+ cases of COVID-19 positives daily. Post September 25, the cases have come down and at present the State is recording around 1,500 cases every day.
Bhubaneswar is also seeing around 100 cases a day, which is a downward trend for the Capital City which was once a COVID-19 hotspot in Odisha.
"The winter season can act as a trigger because people are vulnerable to respiratory diseases at this time. So, it is a period we need to be very watchful and stick to COVID regulations like masks and social distancing," Dr.Parida warned.
He cautioned that there is a strong possibility of a second COVID-19 wave in Odisha during winter and therefore people have to be on alert.