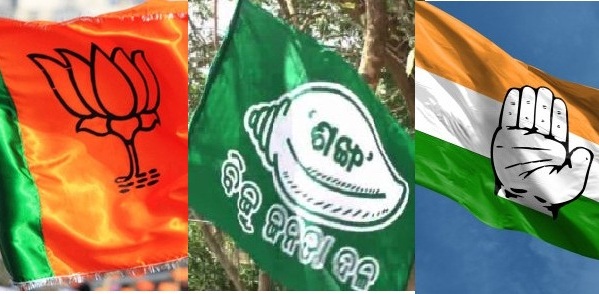 Bhubaneswar: The Election Commission of India (ECI) is all set for counting of votes of the by-poll conducted on September 30 for the vacant Pipili MLA seat.
The counting will begin at 8 am tomorrow at three halls at Penthakata Warehouse in Puri, said Chief Electoral Officer (CEO) of Odisha, Sushil Kumar Lohani here on Saturday. First postal ballot will be counted at 8 am followed by EVM votes counting at 8.30 am, he said.
Lohani said that a three-tier security system has been put in place at the counting centre. Each counting centre will be guarded by one platoon of Central Armed Police Force in the innermost cordon, the middle cordon by State Armed Police personnel, and the outer cordon will be manned by an adequate number of state police officers, the CEO said.
A total of 62 government officials will count the votes at 14 tables set up in three halls. Three additional AROs have been appointed for counting and the process will be supervised by an Election Observer. Each candidate can also deploy one counting agent at each table, Lohani stated.
Informing that all COVID measures will be strictly adhered to at the counting centre, the Chief Electoral Officer said only those fully vaccinated have been deployed on duty. Wearing face masks, following proper sanitisation and thermal scanning has been made mandatory, he pointed out.
To avoid crowding at the counting tables and to check the spread of COVID, cameras will capture the results and display that on a big screen, he added. After counting, the votes of the VVPAT slips will be compared with that of EVMs.
The results will be displayed on a large screen at the counting centre for the political agents while the round-wise result will be published on the official website of ECI results.eci.gov.in after every round.
Only the ECI authorised media personnel with hand holding cameras will be allowed to the counting centre in batches to capture the general proceedings. They will be escorted by the polling staff. They cannot record CU reading.
The by-poll was necessitated following the death of sitting BJD MLA Pradeep Maharathy. There are 10 candidates in fray for the MLA seat. The BJD has fielded Maharathy's son Rudrapratap Maharathy while the BJP has nominated Ashrit Pattnayak and Congress has nominated Bishwokeshan Harichandan Mohapatra for the MLA seat.
The fate of these candidates will be known tomorrow. Around 78.24 per cent of the 2.30 lakh voters of the Pipili assembly constituency have exercised their franchise during the September 30 bypoll.