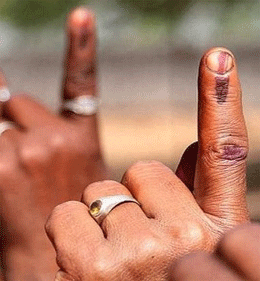 Bhubaneswar: The State Election Commission (SEC) has made elaborate arrangements for the last phase Panchayat Election in the State, to be held tomorrow (February 24).
In this phase, voting will be held for 131 Zilla Parishad (ZP) seats at 13,514 booths in 975 Gram Panchayats (GPs) of 48 blocks in 25 districts. More than 41.88 lakh voters are eligible to exercise their democratic right to elect representatives in this phase, said SEC Secretary RN Sahu here on Wednesday.
Swabhiman Anchala (erstwhile cut-off area) under Chitrakonda Block in Malkangiri District will also go for poll during this phase. Therefore, the State Police have made adequate security arrangements for free and fair elections.
As many as 258 platoons of police force, 1148 mobile patrolling parties along with district police officers have been deployed all over the State for smooth conduct of the fifth phase of elections.
The election will be conducted with strict enforcement of State Election Commission Guidelines and Covid protocols.
Polling is already over peacefully in seven police Districts i.e. Jharsuguda, Boudh, Deogarh, Berhampur, Angul, UPD Cuttack and Khordha.
Police have, so far, arrested 103 accused persons in Jajpur, 10 in Dhenkanal district, 7 in Jagatsinghpur, three in Kendrapara district and 24 accused persons in Puri district in connection with poll disruption incidents during the first four phases.
Adequate security arrangements have been made in different Strong Rooms throughout the State with CCTV coverage to ensure round the clock safety of polled Ballot Boxes.
Security and CCTV arrangements are also being made at different Block Headquarters throughout the State by respective SPs for smooth counting of votes.