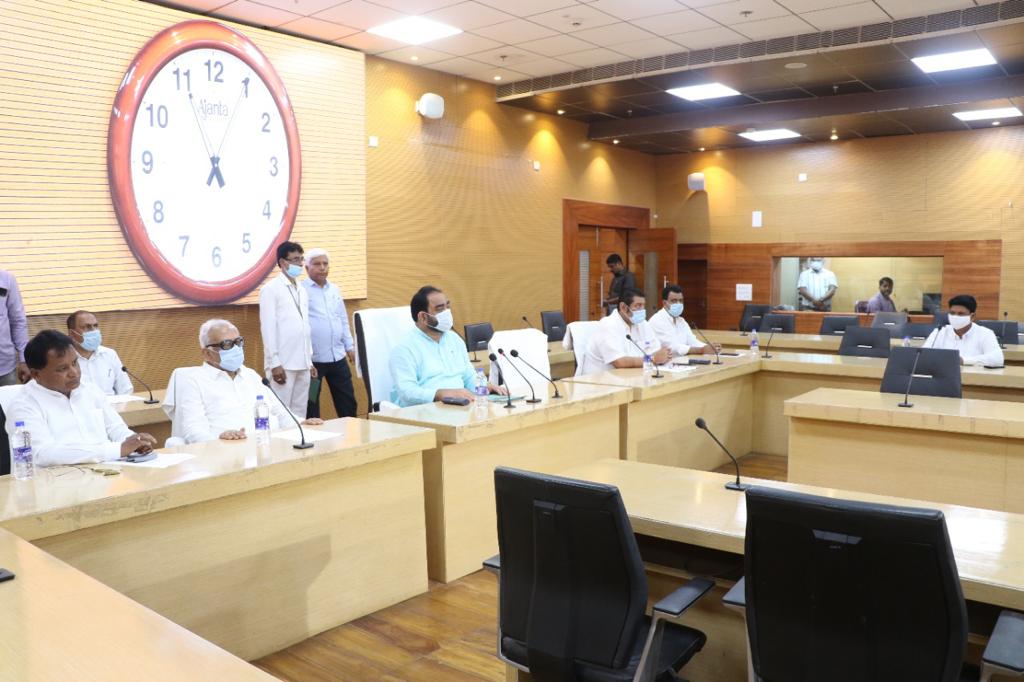 Bhubaneswar:Ahead of Monsoon Session of Odisha Legislative Assembly, newly appointed Speaker Bikram Keshari Arukha on Wednesday held an all party meeting for smooth functioning of the House.
MLAs from Governing BJD, Opposition BJP and Congress have attended the meeting held here at Assembly premises.
At the meeting Opposition BJP and Congress suggested the Speaker allow journalists into the House to cover the proceedings. However, the Speaker rejected it as Covid-19 situation still exist in the State.
"We have requested the Speaker to allow the journalists into the House. However, as you know, the Speaker said he will look into the matter," said BJP leader Bishnu Sethi. Similarly, Congress Legislature Party leader Narasingha Mishra too raised this issue during the meeting.
Mr.Arukha said the monsoon session will be held under Covid-19 restrictions like last session.
"We have increased the second half time period by another hour so that more number of MLAs can participate in the Budget discussions," Mr.Arukha told reporters.
All the Members, their staff, employees of Assembly and journalists will undergo Covid-19 testing before the commencement of the session.
The monsoon session of Odisha Legislative Assembly will begin from July 2 and continue till August 4. Finance Minister Niranjan Pujari is slated to present the State Budget for the remaining eight months of the year 2022-23 on the first day of the session (on July 2).
The Monsoon session of the Assembly will have 24 working days and will continue till August 4. The House will be adjourned from July 7 to 13. The second phase of the session will begin on July 14 and will run till August 9.