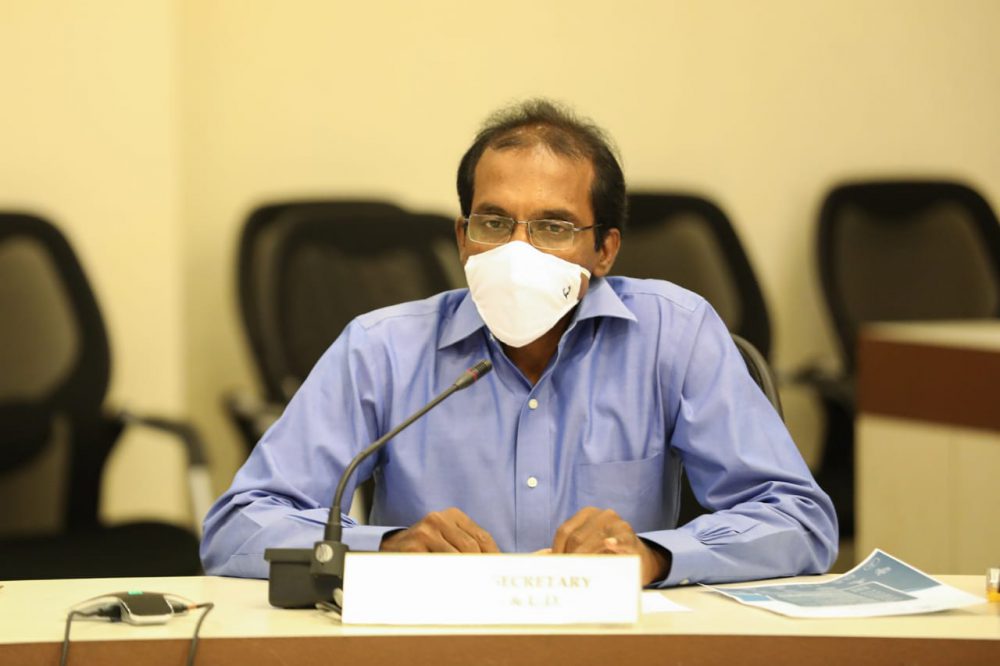 Bhubaneswar: Odisha Government in the Department of Housing and Urban Development has issued alert and sent a set of checklists to all the District Collectors to ensure that the Urban Zones of their respective districts are not affected due to urban flooding.
The Collectors have been asked to personally supervise the activity to check urban flooding and ensure minimal inconvenience to people.
G Mathivathnan, Principal Secretary Housing & Urban Development has said, while an SoP has already been issued in this regard, a checklist highlighting 19 items is circulated today. It will be handy for timely actions, pointed out he.
"The Collectors will need to review the preparedness of the Urban Local Bodies, verify and share the completion status of these 19 items", said Mr.Mathivathnan.
The checklist includes unified command & control room/ dedicated team; identification of flood spots & dedicated team for management; drainage/potholes management and water logging management.
Meanwhile, India Meteorological Department (IMD) on Thursday said that monsoonal flow is getting strengthened over Bay of Bengal and is likely to advance into entire Odisha in the next 48 hours, informed the regional centre of the
The IMD had yesterday informed that isolated extremely heavy rainfalls are very likely over Odisha on June 11 and 12 and over Chhattisgarh during June 11 to 13.
It may lead to flooding of roads, water logging in low lying areas, disruption of traffic, damage to kutcha houses, vulnerable structures, standing crops, and may lead to riverine flooding in some river catchments.
The IMD had further stated that ahead of the monsoon onset, fairly widespread thunderstorm activity accompanied by frequent cloud to ground lightning is likely over Madhya Pradesh, Vidarbha, Chhattisgarh, Odisha, West Bengal, Jharkhand and Bihar during the next 2 days.
Meanwhile, Special Relief Commissioner Pradeep Kumar Jena has issued a letter directed to all Collectors and Municipal Commissioners apprising them of the heavy rainfall in Odisha from June 10 to 14.
The SRC on Wednesday directed the district and municipal authorities to be prepared for situations like flash flood, landslides, water logging and any other eventuality in the wake of very heavy rains across the State. A set of advisory (precautionary measures) has been issued by the SRC's office to prevent any damage to life and property during this period