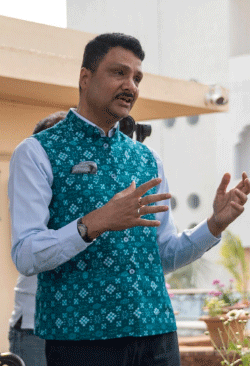 Bhubaneswar: Arabinda Kumar Padhee, Principal Secretary Agriculture and Farmers' Empowerment has issued marching orders for submission of Annual Property Statement in time.
Dr.Padhee, an honest and upright mandarin has always been transparent in his approach has warned that if any employee fails to do it will face dire consequences like stoppage of salary.
Principal Secretary Dr.Padhee has pointed out that submission of annual Property Statement is a mandatory requirement for all Government Officials of the State as per the Principles outlines under Odisha Government Service Conduct (Amendment) Rules, 2021.
Dr.Padhee has elaborated that Department of General Administration and Public Grievances has issued orders on 31.12.2022 and advised all the employees to submit their Annual Property Statement as on 1 January for the year 2022 online through HRMS, latest by 31 January 2023. This is all the more important, as submission of the Property Statement is a pre-requisite for consideration of officials for promotion to the next higher grade.
Accordingly Dr.Padhee has directed that every government servant of the Department of Agriculture and Farmers' Empowerment must submit in given format online in the HRMS portal by end of January, 2023, falling which their salaries for February, 2023 onwards would not be drawn till they file the Statements.
He has also directed the officials concerned dealing with the Office Establishment will submit the list of defaulting officials to the Drawing and Disbursing Officers concerned for appropriate action.
Principal Secretary Dr.Padhee has made it abundantly clear that this directive is applicable to All India Service Officers serving in the Department of Agriculture and Farmers' Empowerment including himself.