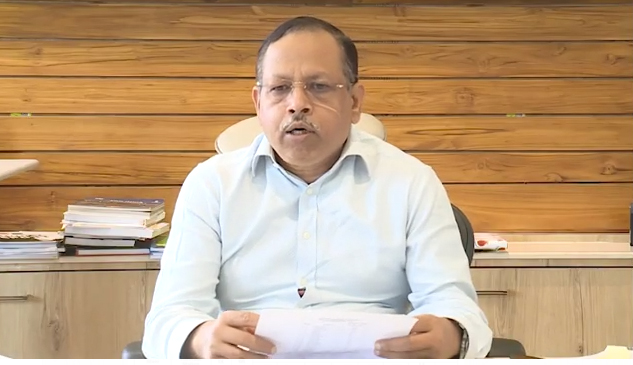 Bhubaneswar: Though the heavy rain has been stopped in the State, flood threat looms large on the Mahanadi river system as 28 sluice gates of Hirakud reservoir has been opened in view of high inflow.
A low to medium flood is expected in the Mahanadi river system and in certain areas of south Odisha on Saturday, Special Relief Commissioner (SRC) PK Jena told reporters here today.
He said elaborate arrangements have been made to tackle the flood situation. District Collectors of Balasore, Bhadrak, Kendrapara, Jajpur, Puri and Cuttack have been put on alert, Mr.Jena said.
The SRC further said that the district administrations are keeping a close watch on the situation and patrolling of river embankments is going on.
Jena said the water-level in Hirakud reservoir is rising following heavy rains in Chhattisgarh. While nearly 5 lakh cusecs of water is flowing into the reservoir, 4.86 lakh cusecs is flowing out of the reservoir through 28 gates.
He said efforts are on to keep the water level at Hirakud reservoir at 628 feet against its storage capacity of 630 feet.
Meanwhile, the state government has deployed 30 ODRAF and 12 NDRF teams besides the district Fire services personnel to undertake rescue operations in view of flooding on Saturday in the Mahanadi river system.
As per the calculation around eight lakh cusecs of water will pass through Munduli on Saturday morning to afternoon triggering a low to medium flood in the downstream.
Although Baitarani, Brahamani, Vanshadhara, Jalaka, Subarnarekha and Budhabalanga are in spate, they are unlikely to cause any serious flood situation, he claimed.
Baitarani river at Akhuapada, Subarnarekha at Jamsholaghat and Jalaka at Mahtani are flowing above the danger level at 6 pm today.
Meanwhile, the toll due to the heavy rainfall in the state has gone up to seven with reports of three more deaths in different parts of the state due to wall collapse and drowning.
As per the later report, around 24 lakh people were affected, over 20,000 evacuated and more than 7,000 houses were damaged in the rain triggered by a deep depression over Bay of Bengal.