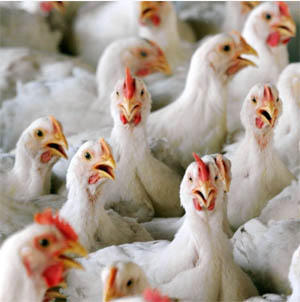 The State Government on Thursday directed the District Collectors, veterinary and forest officials to maintain active surveillance and monitor birds for any sign of suspected avian influenza (Bird Flu) even as over a hundred poultry birds were reported dead in a village under the Begunia Block of Khordha district.
R Raghu Prasad, Secretary Department of Fisheries and Animal Resources Development has directed the Collectors, Chief District Veterinary Officers and Divisional Forest Officers to take all possible steps and appropriate measures for controlling it on priority as migratory birds are the carriers of avian influenza which spreads through faecal droppings, shared feed and drinking water of the birds.
Assuring the people that the State Government is vigilant and continuously observing any unnatural deaths and behavior of birds, it has circulated and action plan on preparedness, control and containment of the influenza along with Standard Operating Procedures (SOP).
Officials here said that after getting the information, a State Level Special Supervisory Team along with the District Level Rapid Response Teams rushed to the Govindpur village of Bdaberana gram panchayat under the Begunia Block of Khordha district from where death of 120 poultry birds were reported and took stock of the situation.
Five of the dead birds have been taken to ADRI for laboratory investigation. All five samples have been tested negative for Avian Influenza virus based on the Avian Influenza virus antigen test. Rest of the dead birds was buried in deep burial method with proper disinfection measures.
The Special Supervisory Team and Rapid Response Teams have sanitized the farm premises with proper application of disinfectants.
There is no other case of death of birds in the surrounding area of the farm.
However, more samples have been taken from adjoining areas for testing.
All Districts level Veterinary officers have been instructed to follow the SOP scrupulously.
Officials said that regular surveillance measures are being taken up through collection of tracheal swabs, cloacal swabs, environmental samples and serum samples of the birds by field veterinarians.
Animal Disease Research Institute (ADRI) at State level, Clinical Investigation Laboratory (CIL) and State Veterinary Laboratory (SVL) at regional level and District Diagnostic Laboratory (DDL) at district level has been geared up with full strength for collection and testing of the samples, these officials said.
The samples are also sent to the Regional Disease Diagnostic Laboratory (RDDL) at Kolkota and so far around 11,000 samples have been collected and tested during the current bird migratory season.
All samples have tested negative for avian influenza, the officials asserted.
They said on Thursday around 300 samples have been collected from the field for testing.
According to the officials, nine special supervisory teams have been constituted at State level to immediately proceed to any suspected location of Avian Influenza in the State.
Further all CDVOs have been directed to constitute 10 to 15 Rapid Response Teams (RRT) at the District Level for prompt response to any reports of suspected case of Avian Influenza.
People can consume chicken meat, eggs and other poultry products produced in the State with proper cooking, the Government assured.
A State level Control Room headed by the Joint Director, Disease Control (telephone no .0671 2414310) is functioning at Directorate of Animal Husbandry & Veterinary Services Cuttack for redressal of any queries in this regard.
In addition, Dr Bibhu Ranjan Das (Contact 79782 06404), Dr Sagarika Behera (contact 79781 05538) and Dr Madan Mohan Mahapatra (contact 9437313183) of Directorate of Animal Husbandry & Veterinary Services, Cuttack can be reached for any information regarding Avian Influenza by the public.
The general public, including farmers, poultry entrepreneurs and poultry traders, have been requested to report any unusual mortality of birds occurring in flocks to the nearest Veterinary Officer or Chief District Veterinary Officer of the District.
In Odisha, water bodies like Chilika lake, Anshupalake, Bhitarkanika Wild Life Sanctuary and Hirakud Dam are the places where there is concentration of migratory birds.