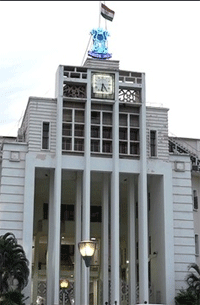 Additional Chief Secretary Health & Family Welfare, Pradipta Kumar Mohapatra has asked Superintendent of Police (SP) Mayurbhanj to take expeditious steps to investigate and arrest the culprits involve in attack on Prof(Dr.) Baikuntha Nath Mohapatra, Superintendent of PRM Medical College and Hospital, Baripada.
Mr.Mohappatra  has written the letter to Parmar Smit Pashottamdas, SP Mayurbhanj for taking stringent legal action against the culprits and provide round the clock security cover to all employees in the PRM Medical College and Hospital. 
Mr.Mohapatra has said the Superintendent of PRMMCH was attacked by a mob of people, while he was having discussion with Team of Doctors in his chamber about the death of a patient. 
Following the assault on a doctor in Baripada, a team of senior doctors called on the State Director General of Police and demanded stringent action against the assaulters.
Dr. Biswajit Sahu, Dr. Nirmal Ch. Mohapatra, Dr. Tanmoy Mohanty and Dr. Asutosh Mohapatra met DGP Abhay today and expressed anguish over the assault of Dr. B.N. Mohapatra, Superintendent, PRMC, Baripada. They demanded exemplary action against the accused persons.
The DGP, while informing the doctors' delegation that a person has already been arrested in this connection, assured them of deterrent action against the culprits. He also assured them that both preventive and punitive measures will be strengthened by police relating to such incidents.