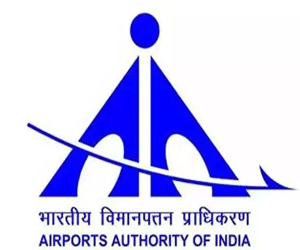 Puri: A team of officials of the Airport Authority of India (AAI) visited Puri on Thursday to make a pre-feasibility study for setting up of the proposed international airport.
The team members along with Puri Collector Samarth Varma made field visits to various locations identified by the State Government and assess the land required for the proposed international airport. The AAI team comprises four officials from New Delhi headquarters and two from Bhubaneswar airport.
According to sources, the Government has identified locations for the project at Girala near Sipasarubali area on Puri-Bramhagiri road and another two locations near Balukhand area on Puri-Konark Marine Drive Road. The team members have already visited the Sipasarubali area and will visit other locations.
"Central team of AAI is in Puri. Today morning we showed them proposed locations and informed the team about land level, accessibility, Coastal Regulatory Zone (CRZ) regulations," said Varma.
The district administration has also shown the team different models for establishment of an international airport in Puri. After making a field visit, the AAI team will hold a meeting with senior officers of the Puri district, sources said.
After the field study of the patch of land near Puri town, the Centre will take the next step once the AAI team visits the site and conducts the study, the source said.
The Rath Yatra of Puri is a world-famous annual event attracting lakhs of pilgrims and visitors from across the world. Therefore, the proposed airport will help bring Jagannath devotees from across the world to Puri and will help promote Jagannath culture across the world, said an official.
On New Year's Day this year, Chief Minister Naveen Patnaik had written to Prime Minister Narendra Modi proposing to set up an international airport at Puri in the name of Sri Jagannath International Airport.
Later, Union Civil Aviation Minister Hardeep Singh Puri in a statement in the Rajya Sabha on February 4 had said the Civil Aviation Ministry held a meeting on January 12 and discussed the proposal with the AAI and the Directorate of Civil Aviation and the