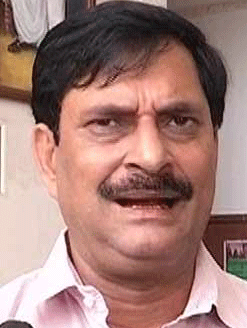 Bhubaneswar: About 90.55 per cent of 5,26,818 students have cleared the Class X examination, which was conducted by the Board of Secondary Education (BSE) on offline mode.
School and Mass Education Minister Samir Dash on Wednesday announced the result of the annual High School Certificate (HSC) examinations.
Dash said 5,71,909 students have filled their forms for the examination. However, 5,26,818 students had appeared in the exam, of which 5,17,847 have passed and 8,699 failed, he said.
Out of the passed-out students, 2,56,877 (88.77 per cent) are boys and 2,60,970 (92.37 per cent) are girls. As many as 8,119 students have secured A1 grade (above 90 per cent) and 54,889 got A2 (80 to 90 per cent) grade. Similarly, 1,20,312 students have been accorded B1 grade, 1,42,599 B2, 1,16,111 C grade, 59,245 D grade, 14,647 E grade and 7790 got F grade.
Similarly, 1.42 per cent students have scored more than 90 per cent in the examination this year, said the Minister.
A total of 1,170 schools have registered cent per cent results while three schools- two in Malkangiri district and one in Angul-recorded zero results. While there was one student each in the two schools in Malkangiri, Angul school had two students, the Minister informed.
The pass percentage was 97 per cent last year. The result was announced by assessment of class 9 performance of students, said Dash.
The High School Certificate (HSC) examination, Madhyama (Sanskrit) examination and State Open School Certificate examination was held till May 6 in offline mode across 3540 centres in the State.
Meanwhile, BSE President Ramasish Hajra informed that the students can apply for rechecking. Online applications will be invited for rechecking from July 11 to 25. However, students of Madhyama (Sanskrit) can apply for rechecking in offline mode, he said.