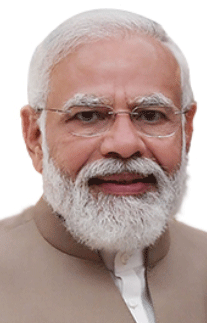 Bhubaneswar: The Union Government has distributed a whopping Rs 6956.68 crore to Odisha farmers under the Pradhan Mantri Kisan Samman Nidhi (PM-KISAN) scheme, so far.
Under the PM-KISAN scheme, an annual financial benefit of Rs 6,000 is provided to eligible beneficiary farmer families, payable in three equal four-monthly installments of Rs 2000 each.
According to official sources, a sum of Rs 1912.94 crore was distributed to the small and marginal farmers of the State in the financial year 2019-20, while the beneficiaries received Rs 1968.47 crore under the scheme in the year 2020-21.
The Centre has disbursed Rs 1994.32 crore under the scheme during 2021-22. Moreover, a total assistance of Rs 1080.94 crore has been given to the PM-Kisan beneficiaries during the current year.
So far, a total of Rs 6956,68,62,000 has been distributed to the accounts of farmers in 3,47,83,431 instalments.
Notable, the Central scheme was launched following the launch of Krushak Assistance for Livelihood and Income Augmentation (KALIA) scheme by Odisha Government in 2018.
Till now, a total of 41,08,952 small & marginal farmers and 18,69,529 landless agriculture farmers have been included under the KALIA scheme.
The State was providing financial assistance of Rs 5,000 each during Rabi and Kharif crop seasons under its own KALIA scheme. Besides, Rs 12,500 has been disbursed to the bank accounts of landless agriculture farmers.
However, after the launch of the PM Kisan scheme, eligible farmers are entitled to get Rs 4,000 financial assistance per year in two installments under the State scheme KALIA. While Rs 2,000 is provided for Rabi crop, Rs 2,000 is given for Kharif season crop.
Moreover, the State has sent around Rs 1.24 crore on the scholarships provided to students in Odisha under the KALIA scheme during FY 2021-22 and a total of 765 students from different districts were benefited.