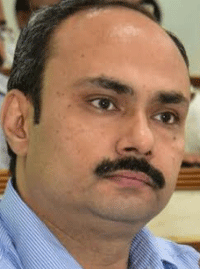 State Government has identified quantum of land required for ambitious Odisha Economic Corridor (OEC) envisages unlocking the immense potential the state holds within.
At least 7000 acres of land covering several coastal districts has been identified for the purpose, officials say.
Hemant Sharma, Principal Secretary Industries has informed Guru Prasad Mohapatra, Secretary, Department of Promotion of Industry and Internal Trade (DPIIT) in  this regard as identification of land was essential for taking up the proposed Corridor.
Mr. Sharma has expressed State Government's commitment for the Economic Corridor, which has potential to generate Rs.20 Trillion of Manufacturing Output and will be able create 14 Crore Job Opportunities by 2045".
State Government has in the meantime has requested National Industrial Corridor Development and Implementation Trust (NICDIT) to go ahead with the required process as it expressed its commitment to extend all out support for the proposed Corridor.
Government of India in the Ministry of Commerce and Industry is the Nodal Ministry for NICDIT, which is taking up setting up of Economic Corridors in the country.
Potential of this Corridor is huge and OEC envisions Port led industrial development and is expected to link manufacturing sector with national supply chain and enable the State to go beyond the goals set under Odisha Industrial Development Plan-2025, officials say.
National Highway (NH)-16 serving as the spine of the Corridor along with major gateways such as airports, seaports provide the State easy access to land lock regions and South Asian Countries, they admit.
OEC covering 100 Kilometer on either side of the NH 16 connecting to Kolkata to Vishakhapatnam has been identified will be covering 19 Districts, which constitutes 63 Percent of the State Area with a share of 75 Percent of the Population.
Districts along with Corridor comprise of 82 Percent of Odisha's Gross State Domestic Product (GSDP).
GSDP of Odisha is estimated to be reaching Rs.6 Lakh Crore according to latest estimates. 
Development of OEC will also give boost to various initiatives of the Union Government such as Sagarmala, Bharatmala, East Coast Economic Corridor Golden Quadrilateral and Make In India(MiI).
OEC covers Gopalpur, Paradeep, Dhamra and Subarnrekah Ports and International airport at Bhubaneswar, which are the prime gateways.
Large Area Developments like Information Technology Investment Region (ITIR), National Investment and Manufacturing Zone (NIMZ), Petroleum, Chemicals and Petrochemical Investment Regions (PCPIR) and Special Investment Region (SIR) at Dhamra.
The Corridor seeks to connect the mineral-rich hinterland having 86 per cent of coal reserves, 82 per cent of iron reserves, 70 per cent of bauxite reserves and 40 per cent of natural gas reserve
Industrial Clusters and Areas for Industrial Development have been identified in both the Nodes.
Both Internal and External Infrastructure facilities are mapped and it is made available, said sources.
For the Corridor Management Two Tier Institutional Framework has been proposed for coherent corridor management, said a senior official in the Department of Industries.
Both State and National Level Institutional Framework will be in place for management of the corridor, said an official.