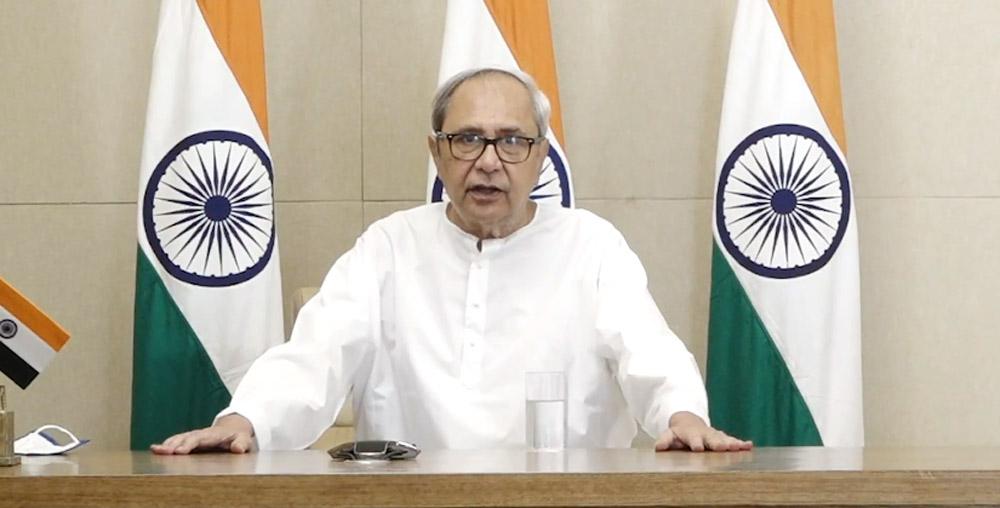 Bhubaneswar: Chief Minister Naveen Patnaik on Saturday launches various developmental projects worth Rs 700 crore in the Deogarh district through virtual mode.  
Out of this, projects worth Rs 136 crore were inaugurated while foundation stones were laid for projects worth Rs 570 crore.
Under the 5-T Initiative of the State Government, 87 high schools in the district will be modernized while all the three Blocks of Deogarh will get piped drinking water supply under three mega projects, he said.
The Chief Minister has also laid the foundation for a drinking water project for Deogarh municipality and a 300-bedded hospital in the district. Rs 115 crore has been earmarked for the hospital project and the people of the district will get quality healthcare services at the hospital, he said.
Deogarh is the sixth district in the State after Puri, Malkangiri, Sundargarh, Balangir and Gajapati where the smart health cards have been provided to the people. Around 2.70 lakh people in Deogarh are expected to benefit from the BSKY cards.
The smart cards have already been provided to over 10 lakh people while 10,567 of them have availed the services worth over Rs 20 crore in private hospitals, sources said.
Patnaik said around 3.5 crore people of 96 families in the state will benefit from BSKY smart cards. The Government aims at extending health facilities to the total population free of cost, he added.
On the occasion, Health Minister Naba Kisore Das, Energy Minister Dibya Shankar Mishra, MLA Subas Panigrahi and Labour Minister Sushant Singh also addressed the attendees.