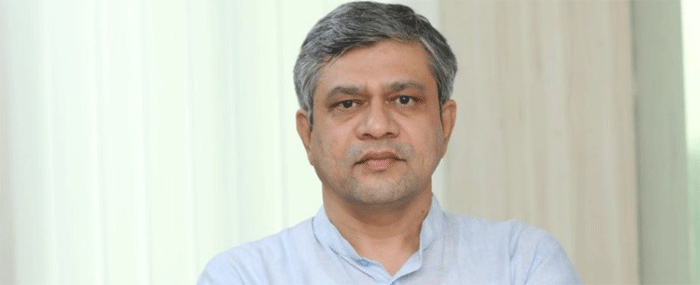 New Delhi: Expressing grief over death of three persons in a tragic train mishap at Korei railway station, Railway Minister Ashwini Vaishnaw announced Rs 5 lakh ex-gratia for the family members of deceased.
The persons who sustained grievous injuries will get Rs 1 lakh while those with non serious injuries will get Rs 25,000, Vaishnaw said in a tweet.
Eight wagons of an empty goods train derailed at Korei station on Bhadrak-Kapilas Road Railway section under Khordha Road Railway Division at 6.44 AM this morning, an official of the East Coast Railway (ECoR) said.
The train was moving from Dongoaposi towards Chhatrapur and eight wagons of the train got derailed just at the station. As a result, the empty wagons crashed into the foot-over bridge, station building and other infrastructure at the station, the official said.
The officials have confirmed three deaths. The rescue and restoration operation is going on full swing.
Jajpur Additional District Magistrate (ADM) Akshay Kumar Mallick, who is monitoring the rescue operation, said that some derailed wagons climbed the foot-over-bridge and fell on the waiting hall and ticket counter. He said that two women are among the three deceased.
The two women were mother and daughter while a two-and-half-year-old child with them miraculously survived, the man who lost his wife and daughter said.
Accident relief train and an accident relief medical team are there at the site. With the help of local administration and fire service teams, the rescue operation is almost completed. All wagons have been cleared from the tracks, the officials said.
Both the lines have been blocked due to the mishap and several trains have been partially cancelled or diverted on the route. Help desks have been opened at the several important stations on the route.
The ECoR has opened emergency help numbers at Korai Station (8455887864, 8455887862), Bhubaneswar (0674-2534027) and Khurda Road (0674-2492245).
Expressing deep grief at the death of passengers in the train accident, Chief Minister Naveen Patnaik earlier in the day conveyed his deep sympathy to the bereaved families and announced ex-gratia of Rs. 2 lakh each to the next of kin of the victims.
The Chief Minister has directed the administration to provide adequate treatment for the injured persons and asked the Revenue and Disaster Management Minister Pramilla Mallick to visit the spot and take stock of the situation.
The people who witnessed the mishap alleged that due to non-maintenance and proper closing of the doors of the empty coaches of the good train, the mishap occurred. When the train was passing the station, one of the doors of the coaches (which remained open) hit the platform floor causing the derailment of eight coaches, an eye witness said.
However, ECoR General Manager Roop Narayan Sunkar, who visited the mishap spot, said the real reason behind the mishap can be ascertained after a thorough probe.