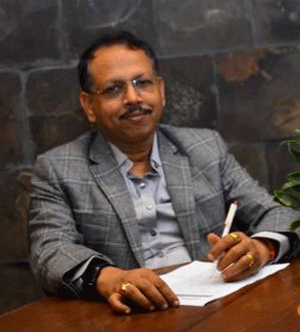 Bhubaneswar: To construct bridges on identified un-bridges crossings in rural areas, the State Government has decided to continue its Biju Setu Yojana (BSY) for another three years with an outlay of Rs 5182 crore.

The Department of Rural Development issued a notification for this purpose on Tuesday.
"With the objective to bridge all the missing-links on roads of RD Department and strategic & important Panchayat Samiti Roads belonging to PR & DW Department in order to provide an effective all-weather road network across the length and breadth of the State, so as to effectively meet the transportation needs of every sector cost effectively, the State Government has decided to continue the scheme for a further period of 3 years from 2021-22 to 2023-24 with an outlay of Rs. 5182.00 crore," Additional Chief Secretary Rural Development Pradeep Jena said in the notification.

Under this scheme, the State Government has set a target for completion of 396 ongoing and 550 new bridge projects.
Issuing detailed guidelines for construction of bridges under the BSY, the ACS said before taking up the project, the most suitable bridge site and alignment will be selected by the field officers.
Accordingly, activities like survey investigation & preliminarily sub soil exploration work, along with collection of hydraulic particulars for preparation of GAD will be carried out through departmental officers and wherever necessary by engaging Survey & DPR consultants, he said.
As per the guidelines, the GAD of a bridge and detailed design and component drawings will be prepared through in house design branch & where felt necessary by outsourced design consultants.
The designs & drawings developed by outsourced agencies will be vetted through National Institutes of repute (IITs/ NITs) and subsequently approved by the competent authority.
EIC (Rural Works), CE (Bridges) & CCEs will be the primary supervisors who will not only ensure primary supervision & quality control but will also be responsible for monitoring to ensure effective delivery of the projects in time.
A standard quality assurance document will be prepared covering the type of test & its frequency. The quality assurance document will also cover stages at which inspection of critical components shall be done.
The Department made it clear that all testing shall be conducted at the Government Laboratories. To ensure quality of work, third party quality assessment will be made by engaging Independent Agencies. The Department of RD will monitor the progress through the Project Monitoring Unit (PMU).