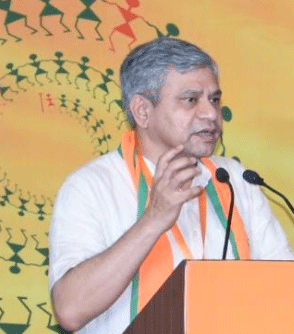 Puri: "Odisha will get 5G service in the very first phase. Don't go by the misleading news," Union Minister Communications,Electronics and Information Technology  Aswini Vaishnaw said.
Speaking to reporters on the side line of his visit to Birapratappur village, the Minister for Communications and Electronics & Information Technology said 5G mobile network service will be rolled out in Odisha soon that too in the very first phase.
Shri Vaishnaw is on his visit to Puri to join Training Program of State BJP told the reporters when asked if Odisha may not get the high-speed internet service in the first phase.
When asked if there is any impact of the 5G radiation on human beings, the Minister said, "The amount of radiation it will give forth is 10 times less than the radiation norms set by the World Health Organisation (WHO). So, no need to worry about it."