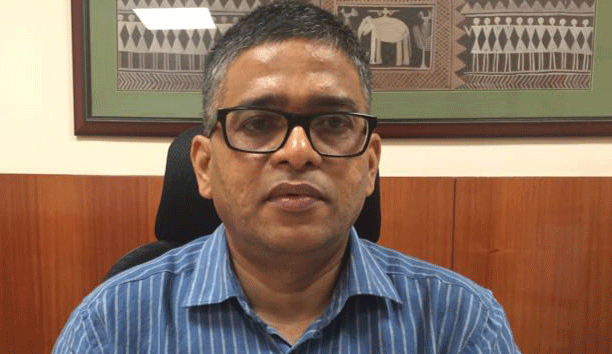 Bhubaneswar: Over 56 Lakh beneficiaries have been benefitted through Vaccination Program as Odisha is on over drive to cover maximum number of eligible people in the process.
ACS Health & Family Welfare Pradipta Kumar Mohapatra reviewed Vaccination Management Program on 26 April, which reveals that as on date Odisha has covered 56,39,150 beneficiaries till date.
Mr.Mohapatra while taking today's performance asked the district officials to organize the vaccine sessions to cover more.
While Odisha is facing dearth of vaccines, and not been able to get the required amount, however with existing availability of resources, State Government continues to cover more and more areas with determination in all the 30 Districts, a senior Health Official said.
Total sessions planned for today was 595 out of 61 are Covaxin.
Total vaccinated till date have crossed 56 lakh out of which 45 years & above taken 1st Dose are 42,31,798 and similar age group having second dose are 4,46,015.
COVID-19 Vaccination Report on 26 April, reveals that 88,770 beneficiaries were vaccinated.
Imagine, Odisha planned to vaccinate 3 Lakh per day and due to acute shortage of vaccines hardly one third beneficiaries are covered in a day of the target.
As on 26 April, Health Care Worker (HCW) vaccinated with1st dose are 503, HCW vaccinated with 2nd dose 736 were covered.
Front Line Worker (FLW) vaccinated with1st dose are 1751 and FLW vaccinated with 2nd dose are 516.
Age 45 years & above with1st Dose are 50,594 and Age 45 years & above with 2nd dose are 34,670.
So far Cumulative coverage is concerned HCW with1st dose are 3,22,988 HCW with 2nd dose were 2,71,486 and FLW with 1st dose 2,08,692 FLW with 2nd dose are 1,58,171.
The State government on Monday said that COVID-19 cases in the state have reached a plateau.
Director Medical Education and Training (DMET) CBK Mohanty told reporters that the daily COVID-19 caseload in Odisha has been hovering between 6000 and 7000 for the last five days.
"Considering the trend, it can be said that the COVID situation in the state has reached a plateau," he said claiming that the rate of infection in the state is expected to come down in the coming days.
"Positive cases may decrease in the coming days but nothing can be specifically said as of now as infections in the western Odisha districts, bordering Chhattisgarh, Jharkhand, Madhya Pradesh, and West Bengal, are still on the rise," he added.
Meanwhile, Health and Family Welfare Director Bijay Panigrahi informed that people who have been inoculated with the first dose of COVID-19 vaccine at private hospitals can take the second jab at Government hospitals across the state free of cost.
The health official further said that the third phase vaccination in the state depends on the quantity of vaccine doses the state will receive from the Centre.