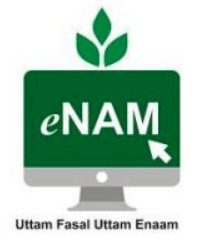 Bhubaneswar: Early birds like Odisha have integrated its 54 Mandis with the National Agriculture Market (e-NAM) Portal. The State is one of the forward moving states so far agriculture marketing reforms are concerned, officials say.
The e-NAM is a virtual platform integrating physical wholesale mandis, markets of different States and Union Territories (UTs) to facilitate online trading of agriculture and horticulture commodities to enable farmers to realize better remunerative prices for their produce.
Three reforms are mandatory for States and UTs in their respective State Agricultural Produce Market Committee (APMC) Acts for integrating their mandis with e-NAM platform.
Firstly there should be provision for e-trading, secondly a single point levy of market fee facility is needed to be in place and Unified Single trading license is required for the State.
Based on the detailed project reports (DPRs), proposals received from the reform compliant states, UTs, mandis are considered for integration by the Union Government with e-NAM platform.
The proposals received from the State Government have been approved by the Union Government and already 54 mandis of the State of Odisha have been integrated with e-NAM portal.
Further, on-boarding of Farmer Producer Organizations(FPOs) on e-NAM platform is an ongoing process and so far 2177 FPOs have registered themselves on e-NAM portal, said official