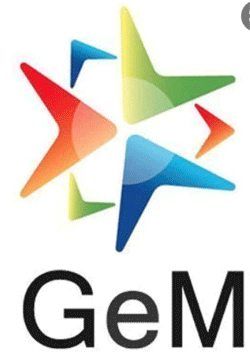 Bhubaneswar: More than 4000 weavers from Odisha are connected with Government e-Marketplace (GeM) and it is providing them bigger market access.
In a move to provide enhanced market access to weavers and artisans, Government e-Marketplace (GeM) has initiated a drive to onboard weavers and artisans on the GeM portal so as to enable them to sell their products directly to the government departments.
Odisha, being one of the major producers of handloom products, weavers are being encouraged to join GeM. Latest report says that 4145 weavers are listed in GeM from this Eastern State.
Steps have been taken to on-board weavers on Government e-Market place to enable them to sell their products directly to various Government Departments and organizations.
So far about 1.5 lakh weavers have been on-boarded on the GeM portal, said sources.
This will increase participation from under-served seller groups such as artisans, weavers, micro entrepreneurs, women, tribal entrepreneurs and self-help groups working in Handloom and Handicrafts, who face challenges in accessing government markets, officials say.
In fact, Ministry of Textiles is implementing following schemes to develop and promote the traditional textiles of Handloom and welfare of handloom weavers across the country, including the State of Odisha.
Two programs like National Handloom Development Program and Raw Material Supply Schemes are Implemented and under the schemes financial assistance is provided to the eligible handloom agencies, weavers.
They are provided support for raw materials, common infrastructure development, marketing of handloom products in domestic/overseas markets, Weaver MUDRA Loans etc.
Besides, 30 Handloom Clusters have been taken up in the State of Odisha for financial assistance under the Cluster Development Program component of National Handloom Development Program.
The State Government of Odisha has taken up a project for development of the sector and revival of traditional textiles of Odisha.
The State has also undertaken revival of traditional Kotpad fabrics through project for development of handloom fabrics of Koraput district.
Under Weaver MUDRA, Concessional Credit Scheme, margin money assistance at 20 Percent of the loan amount subject to a maximum of Rs. 25,000/- for individual weaver and Rs. 20 lakh for Handloom Organizations, interest subvention up to 7Percent and credit guarantee fees on loans for a period of three years are provided.
Temple Design of Odisha – Under this project various Sarees, Dress materials and home furnishings have been developed from various weaver's pocket of Odisha.
In fact temple carvings have influenced the weavers for preparing sarees and mostly Bandhaa and tie & dye techniques are influenced by temple architect.
All these products have been documented in terms of designs and technical parameters for further reproduction, officials say.