Bhubaneswar: Satyabrata Sahu, Additional Chief Secretary Forest, Environment and Climate Change, Revenue & Disaster Management and Special Relief Commissioner has flagged off a Cycle Rally organized by State Pollution Control Board, Odisha on 9 September to celebrate the International Day of Clean Air for Blue Skies.
The largely attended Cycle Rally was organized in collaboration with the Centre for Environmental Studies (CES), Forest, Environment and Climate Change Department of Government of Odisha, to campaign for public participation towards improving air quality.
ACS FE&CC Shri Sahu said that Air pollution is a global issue, which leads to serious health effects to human beings. Realising this challenge, the United Nations General Assembly has declared 7 September as the International Day of Clean Air for Blue Skies. The theme of 2023 is "Together for Clean air".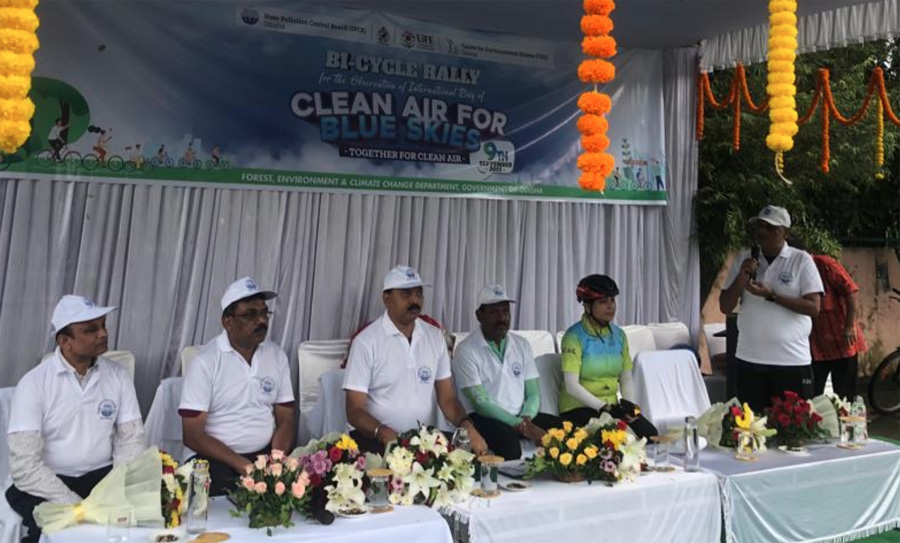 ACS Shri Sahu also highlighted the importance of International Day of Clean Air for Blue Skies (Theme – Together for Clean Air), and role of individuals in improving the air quality.
K Murugesan, Member Secretary OSPCB, Director Environment and Director CES organized the massive show.
Lalit Das, Director General Printing Stationary and Publication, Odisha graced the occasion.
Top Cop, Shri Das is an avid cyclist and has been promoting the cause of cycling in the State and the subject is close to his heart.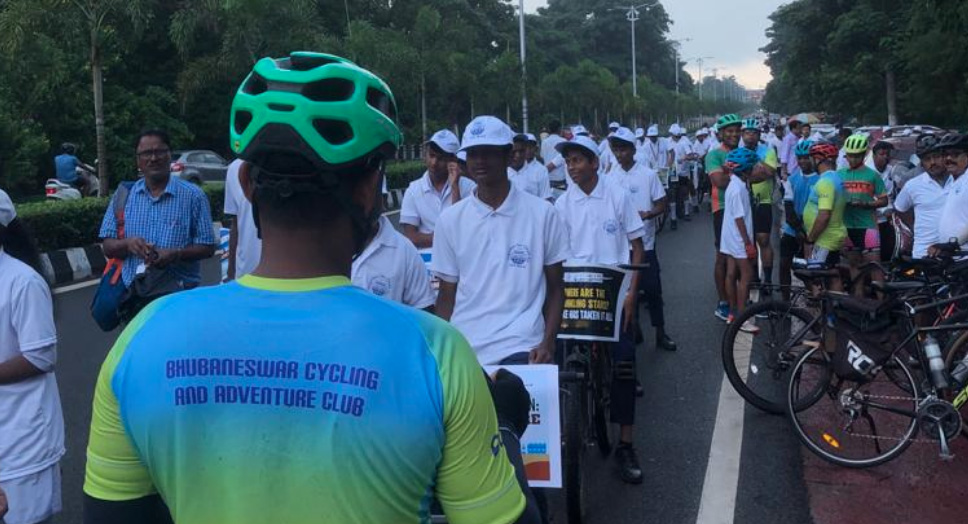 In fact eminent author Irish Murdock, in his famous 1965 novel "The Red And The Green" says, "The bicycle is the most civilized conveyance. Other forms of transport grow daily more nightmarish. Only the bicycle remains pure in heart."
Dr.Murugesan, who is also the Director Environment, said that to improve air quality in 131 non-attainment cities of India, Government of India has launched National Clean Air Programme (NCAP) and Government of Odisha is implementing various action plans, where people are involved through public outreach programs.
He said that another project Mission LiFE, launched by Government of India also demands to adopt environment friendly lifestyle for better environmental conditions.
Outdoor cycling has been considered as a cleaner way of commuting and it also reduces air pollution apart from leading to resource conservation.
For this years' celebration, SPCB, Odisha therefore decided to conduct the bicycle rally to raise awareness among people to adopt cycling an alternate way of commuting in the cities, said Dr.Murugesan.
The rally covered about 5 Kilometre distance starting from Forest Park and ending at the Head Office of State Pollution Control Board(SPCB) at Nilakantha Nagar, via Airport Square, Siripur Square, and Paika Nagar. About 200 cyclists and officials participated in the event.
During the cycling, sensitizing slogans on air pollution control was displayed using banners and placards, for information of public. The Awareness event ended at the Head office of SPCB.